Well, the Texas Guitar Competition and Festival hosted at UT Dallas has come and gone. It has been a busy week, so I haven't had a chance to sit down and write an update. I played well in the semifinal round, and while I am proud of the improvements I have made in my playing since the last UTD festival, I did not advance to the final round. I got to meet several players from all over the world, and the finals performances were very good!
I was able to participate in three masterclasses over the course of the festival, and luckily my friend Eddie Healy was able to catch some pictures. So, here they are! 
---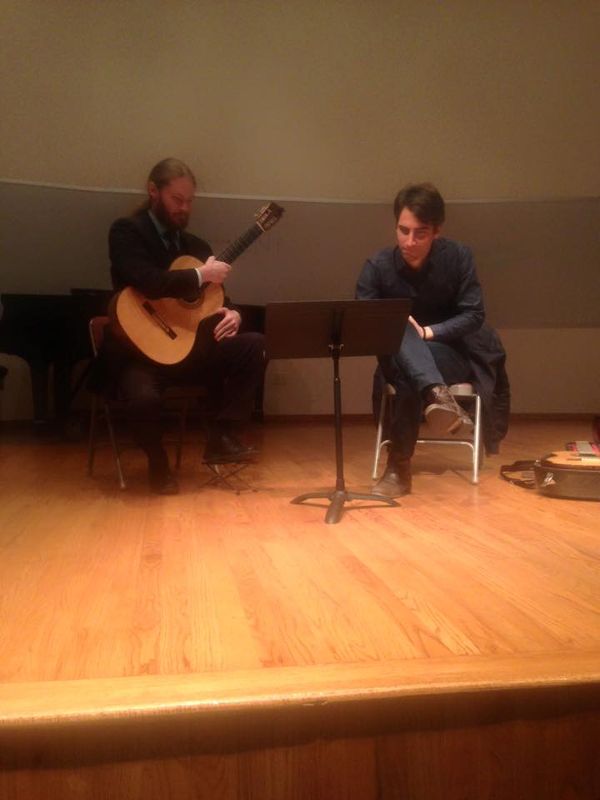 Thursday afternoon was the semifinal round. I played around 1:15p, and while it was certainly not a 'peak' performance, I was mostly happy with how I played. Later that evening, Jérémy Jouve (above) gave a masterclass in the Jonsson Performance Hall. I played the first movement of the Musikones suite by John W. Duarte, and Jérémy had some great suggestions for me. Unfortunately I had to miss his concert later on in the festival, but it was a pleasure to meet him and pick his brain a bit.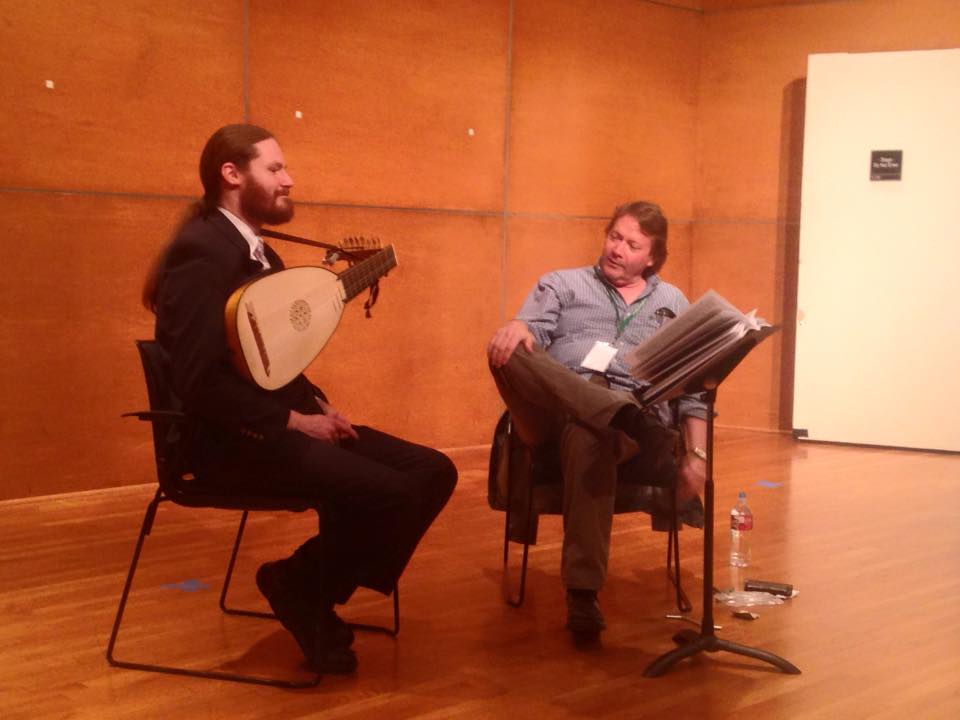 On Friday morning I had the opportunity to play in masterclass for Michael Craddock on my new Mel Wong 8-course. He is an early music specialist, and an accomplished player of lute, theorbo, vihuela, and renaissance guitar as well as the modern classical guitar. He's also a really fun guy with a good sense of humor. We worked on the Frogg Galliard as it is found in the Folger Manuscript. We got quite a bit of work done in the class, but the next day we had a private lute lesson together and spent the whole hour on the more nitty gritty stuff. Every time he comes into town, I try to schedule a lesson. Otherwise, I'm kinda on my own with the lute!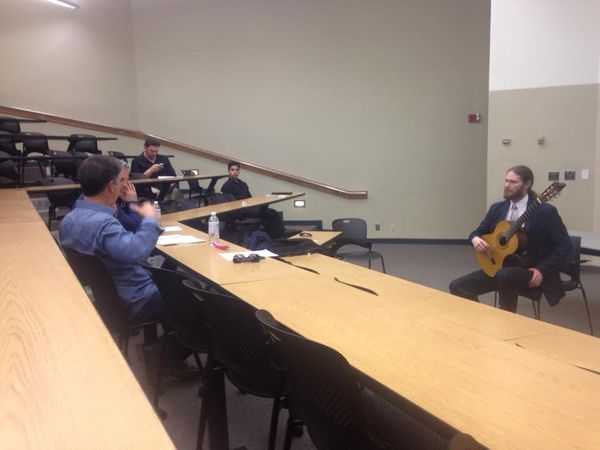 Later that afternoon I had a masterclass with Celino and Lito Romero. I played a guitar transcription of the Prelude from a lute sonata originally in D minor by S. L. Weiss. They were also a lot of fun to work with, and their advice helped to inspire a new 'vision' for the piece.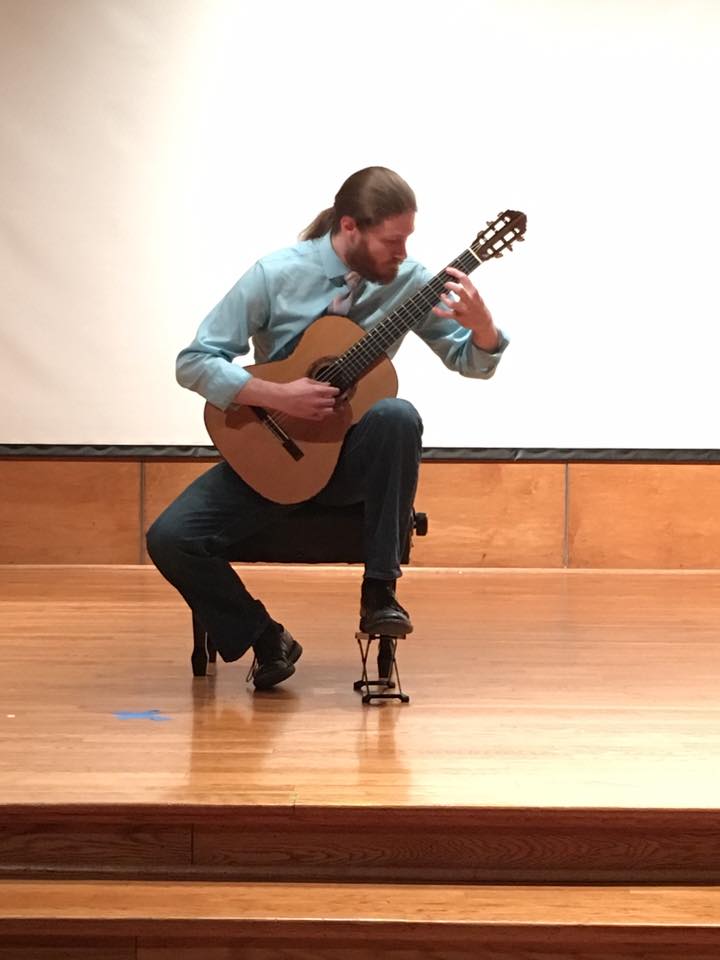 On Saturday there was a "Luthier Showcase" in which instruments by a variety of luthiers were played on the stage at the Clark Center. I was asked to play a brand new cedar/cedar doubletop built by good friend of mine, Aaron Ringo of
Wood Ring Guitars
. It was a pleasure to play on it. Like all of the other Wood Ring Guitars that I've played, the tone was beautiful and it felt very natural and comfortable in the hands. Its timbral palette was already quite wide, and it was nearly effortless to get the kind of nuance and variety of tone colors that I wanted. Needless to say, I was reluctant to put it down. It's a very fine instrument, and I believe it is currently up for sale on his website. If you're in the market for a concert guitar, you absolutely can't go wrong with this one. 
---