As you may have read in my last post, I left in late July for Colorado-- the first stop on my summer concert tour. From 23rd through 29th of July, I was in Buena Vista and Salida, Colorado for the inaugural residency of the Collegiate Peaks Guitar Retreat. I stayed in a mountain cabin at an elevation of approximately 9,500 feet, and I had lessons or audited with the "Guitar Guides": Will Douglas, Emma Rush, and Kevin Manderville. It was an honor and a privilege to spend a week with such great musicians!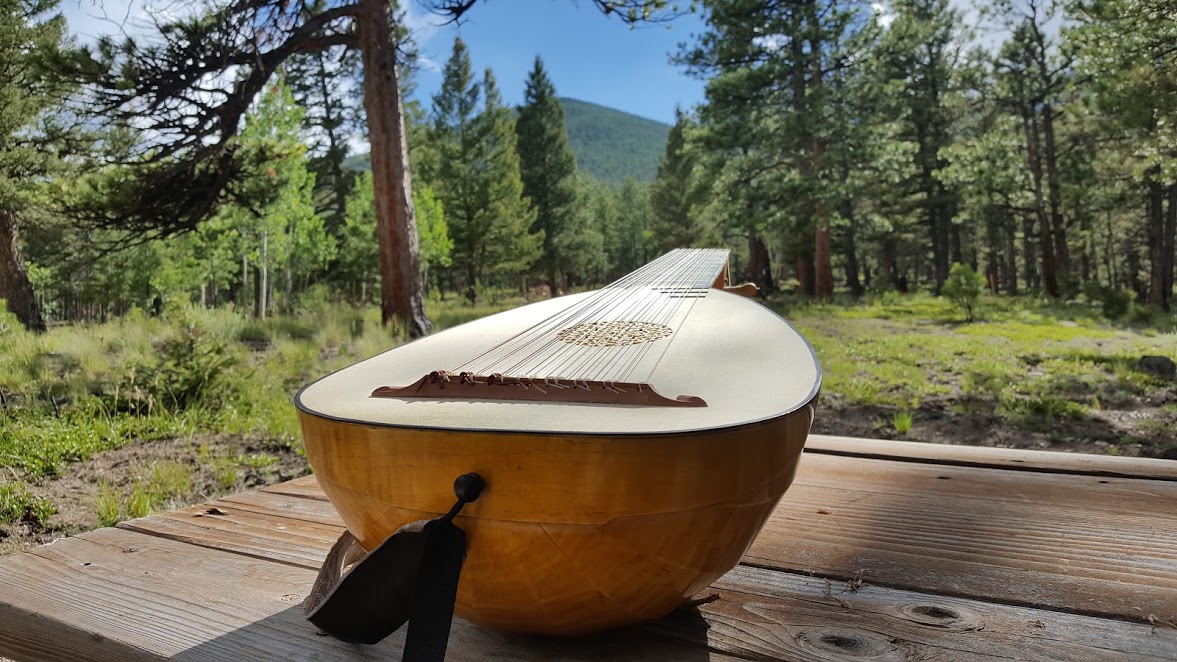 Buena Vista, CO
In Buena Vista, the focus was not always on the guitar: we visited the Jumpin' Good Goat Dairy farm and I got to milk my first goat. We also climbed a mountain trail up to the "Lost Lake" at 11,800 feet. I've never considered myself much of an artist, but between the beauty of the place itself and mild oxygen deprivation, I decided to do a very quick sketch of the lake. I had only brought a blue and a black ink with me, so I set to work with my fingers and wasted a few ounces from my water bottle.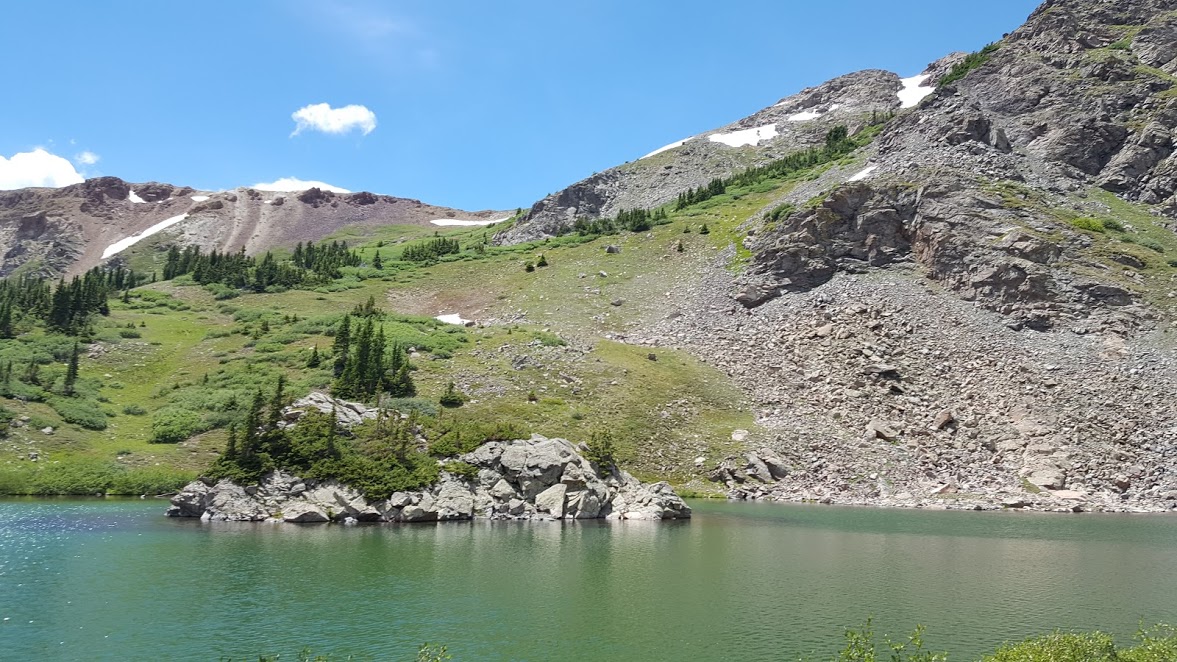 'Lost Lake' in Buena Vista, CO (above) and my sketch (below)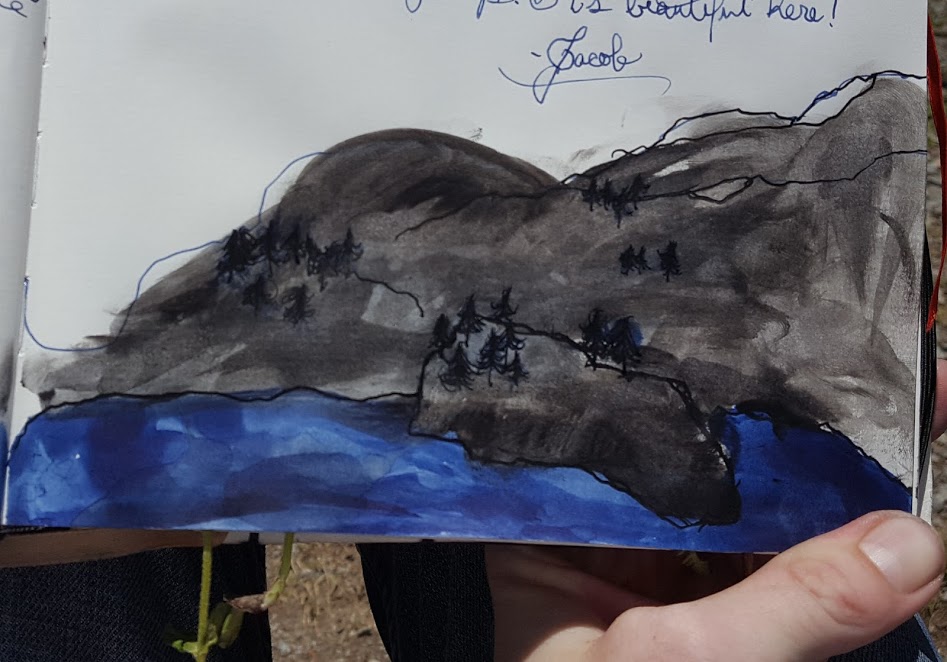 Over the week the Collegiate Peaks crew performed several times around Buena Vista, including shows at local restaurants, Deerhammer Distillery, and The People's Stage. As the only lutenist, I got to provide audiences with an introduction to renaissance music (and early music in general).
My week in Buena Vista passed all too quickly, and I soon found myself bidding our mountain cabin ,,auf wiedersehen" as I headed north and east to Denver.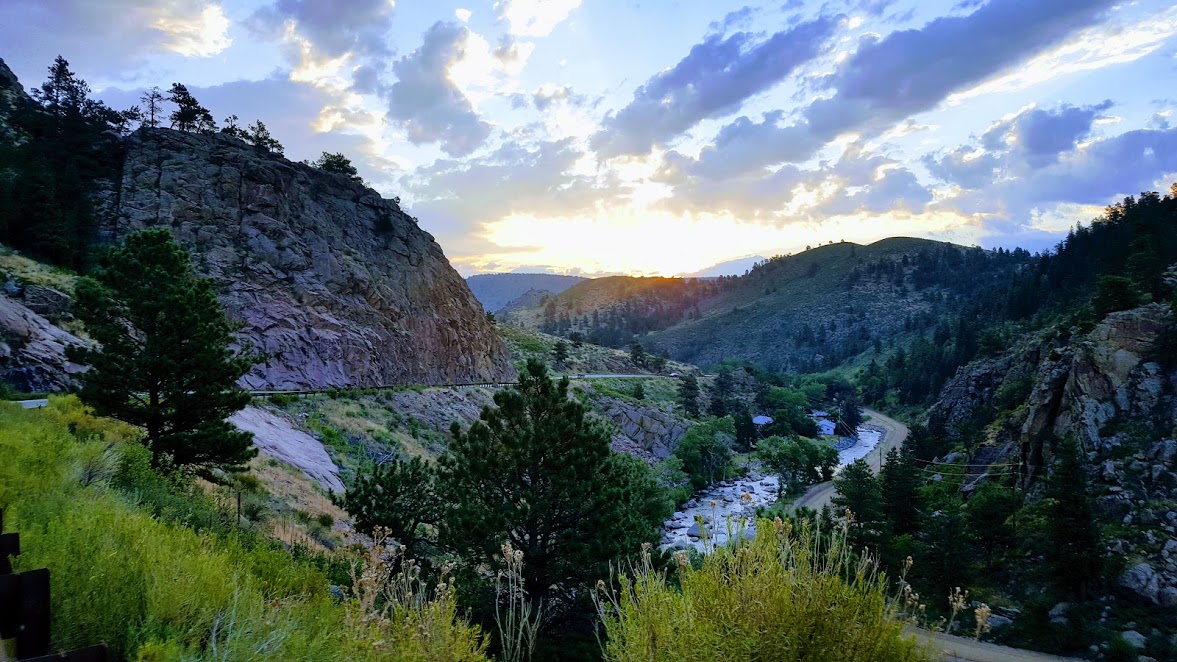 Colorado Sunrise (above) and I don't recall what reservoir this is (below).


When I got to Denver, I met my good friend Russ Callison at TRVE Brewing Co.-- the most metal brewpub I've ever visited.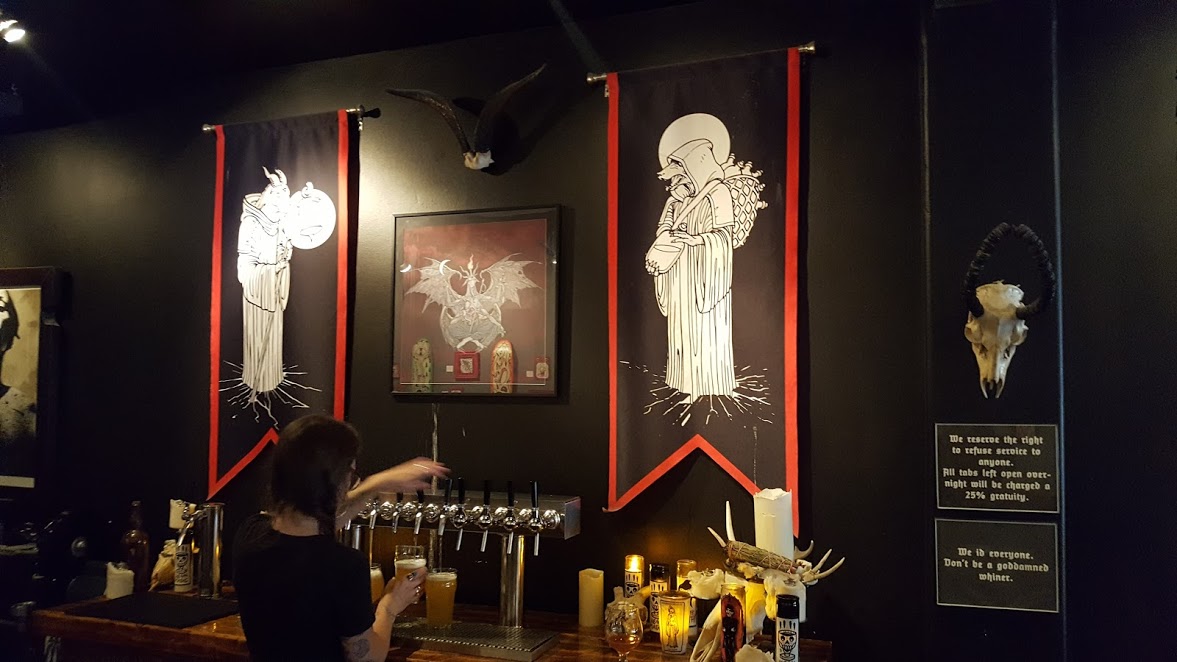 kvlt af
You might remember Russ from my review of the CD "Eyes to the Future" by his duo, Derelict Hands. It was good to see him, and we got to play a concert together for the first time in many years. A thousand thanks would still be insufficient to Russ and Taylor-- the trip would not have gone nearly as smoothly without their efforts. Special thanks are due Duain Wolfe for opening his beautiful home to us for the concert.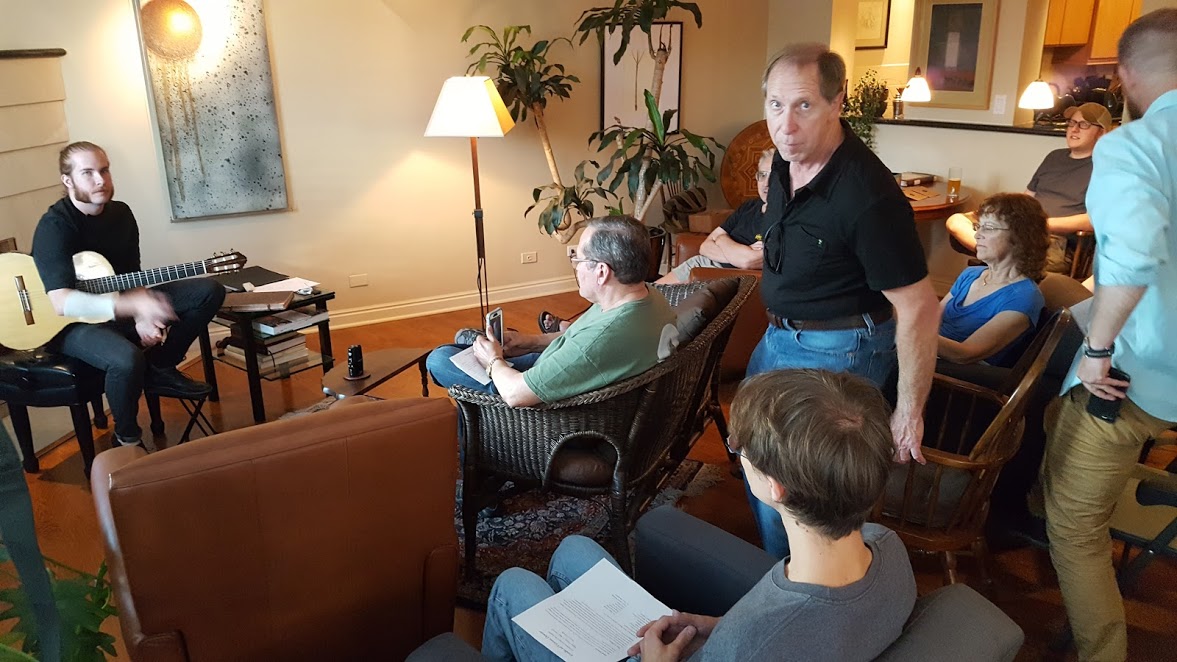 While I was in Denver, I had the opportunity to visit a gamelan orchestra's rehearsal... and to play the bell-tree for them! It was my first time to ever see and hear a gamelan in person, and it was amazing!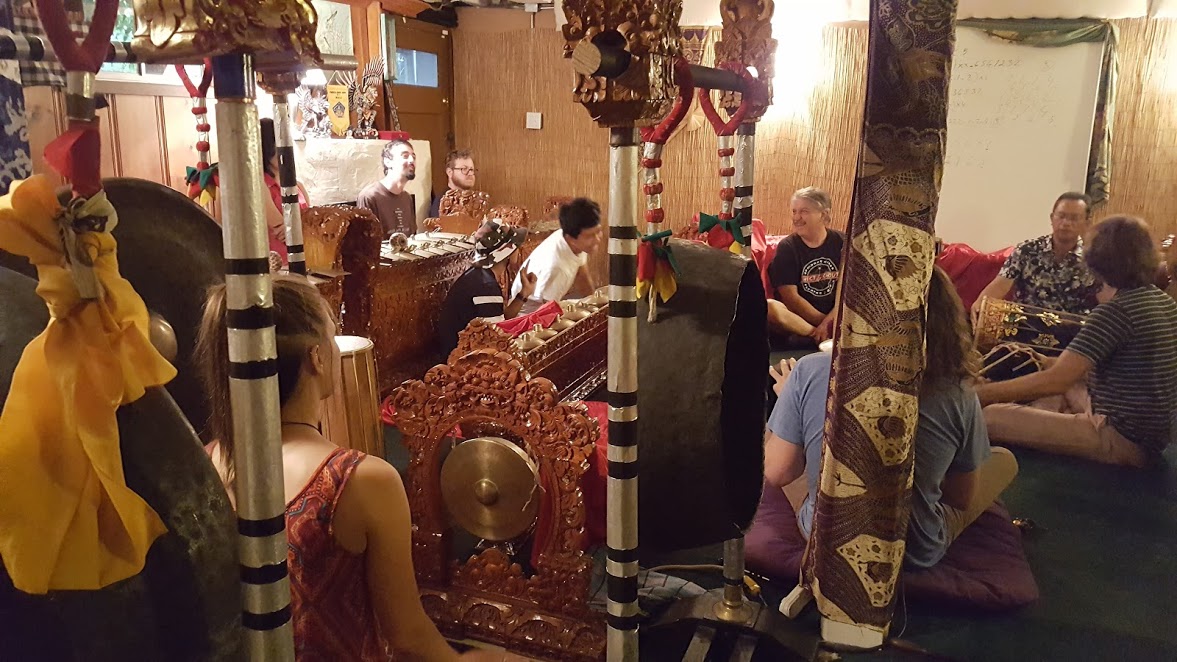 Gamelan Rehearsal (above), Bell Tree (below)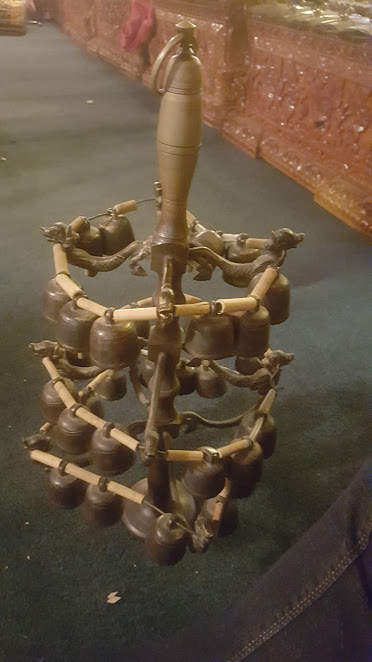 After spending a few days in Denver, the time came to drive out to Salt Lake City, Utah. I stopped in Estes Park on my way out, and obviously, I had to see The Stanley Hotel!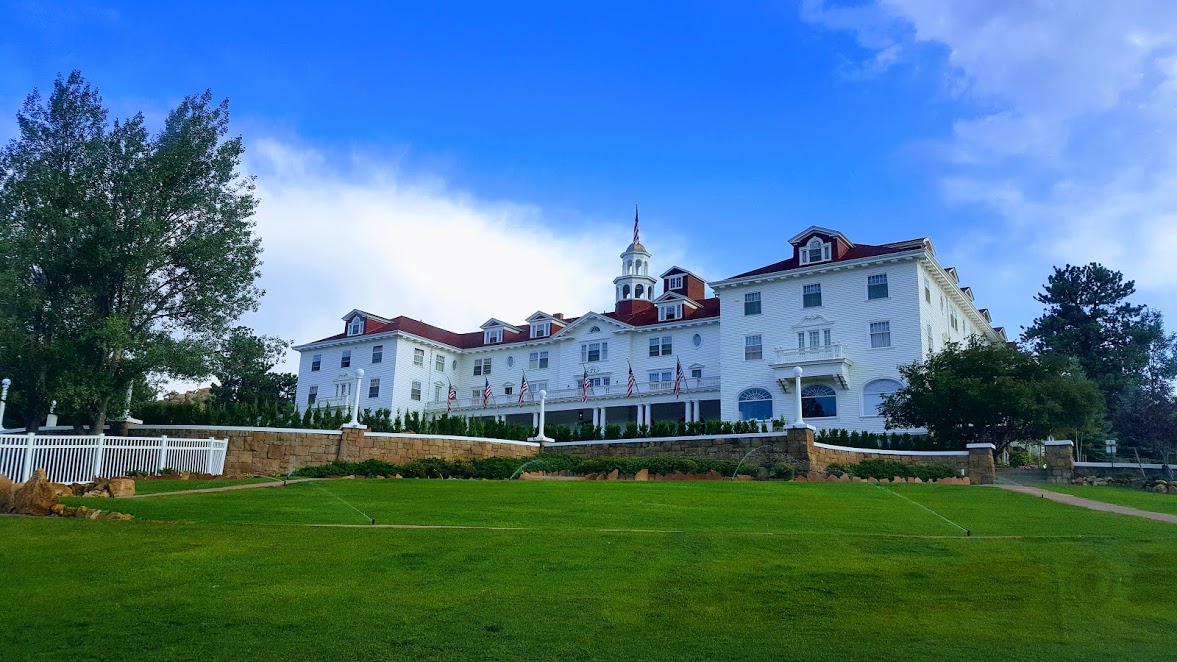 All work and no play at The Stanley Hotel, Estes Park, CO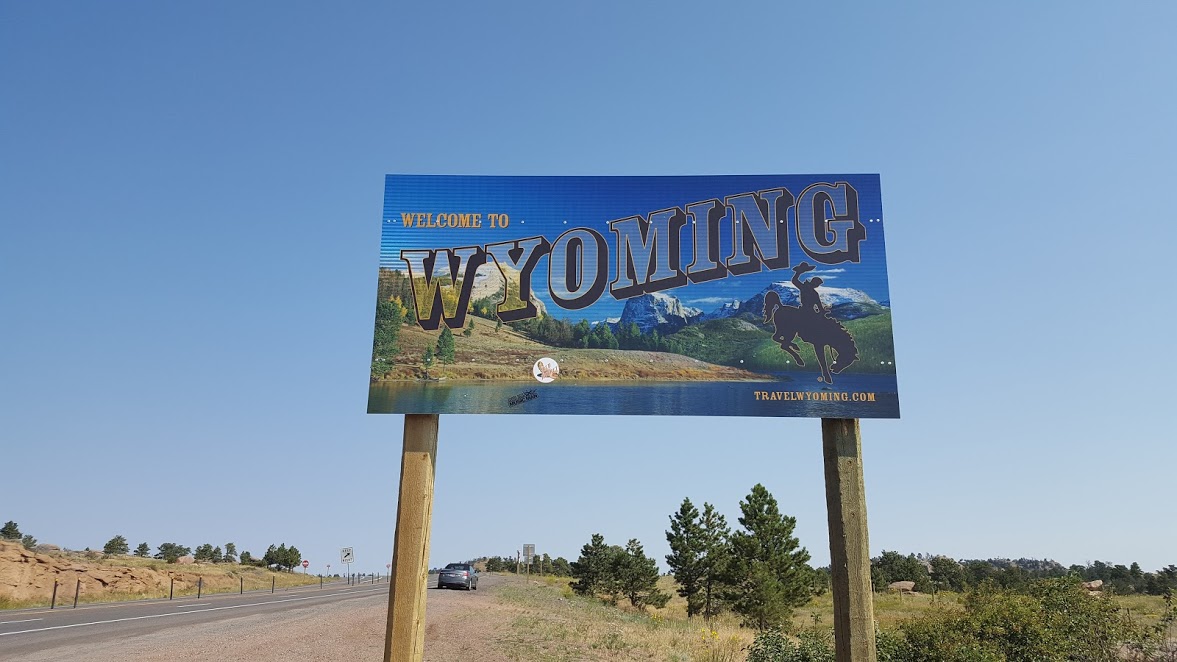 the aptly named "U.S. State Not-Appearing-In-This-Blog-Post"
I was to perform a concert for the Utah Classical Guitar Society in Murray, UT with my SLC-local friend Susan Price. The drive took a bit longer than I expected, and I arrived in SLC with just enough time to drop off my things at the hotel and get a quick shower before the concert.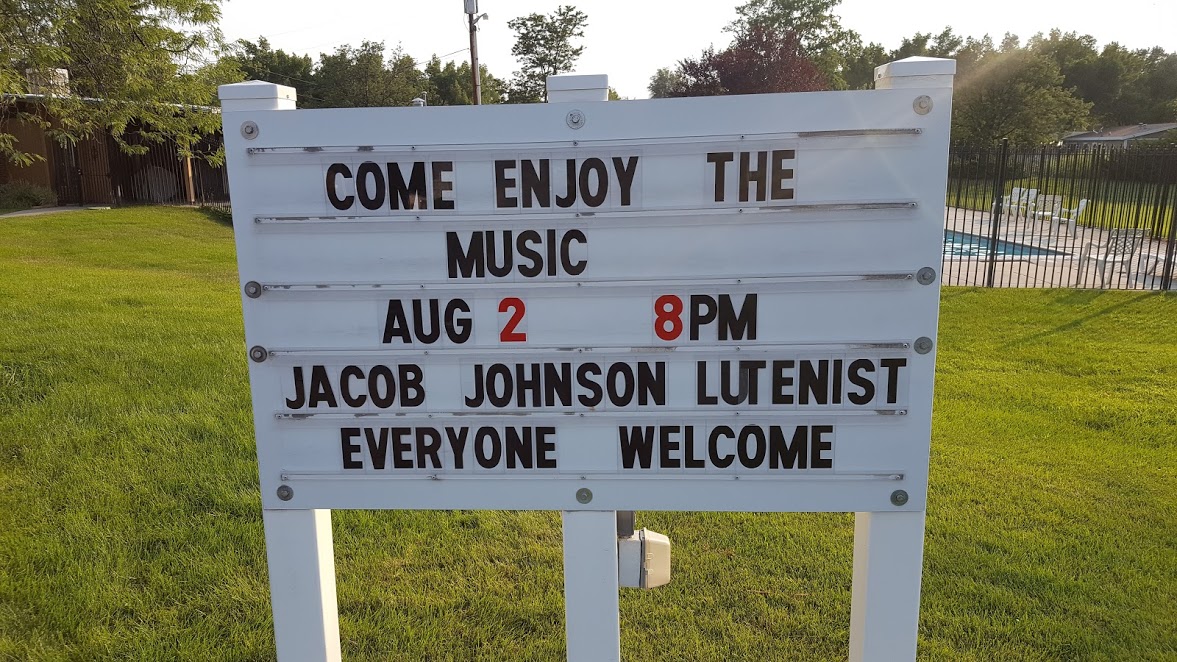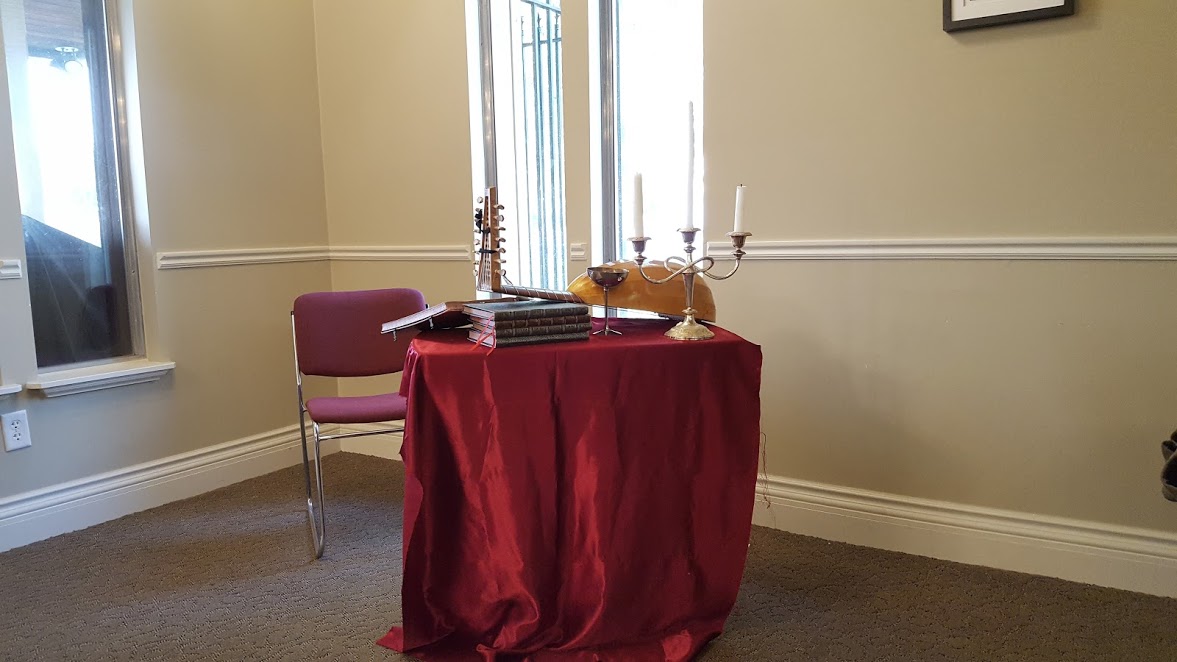 The next morning, I got up early and drove to Sacramento, California. Along the way, I stopped to stretch at the Bonneville Salt Flats. 
 


Bonneville Salt Flats (above), Emigrant Gap (below)
 

When I got to Sacramento, I had the better part of 2 days to relax and enjoy seeing my family before my next performance, for the Sacramento Guitar Society in El Dorado Hills. I got to meet my nephew Max for the very first time, and spent time with my neice Sammy, my brother Mark and my sister-in-law Michelle. I don't often get to play the doting uncle that spoils the kiddos, so I really enjoyed doing my best to make up for lost time.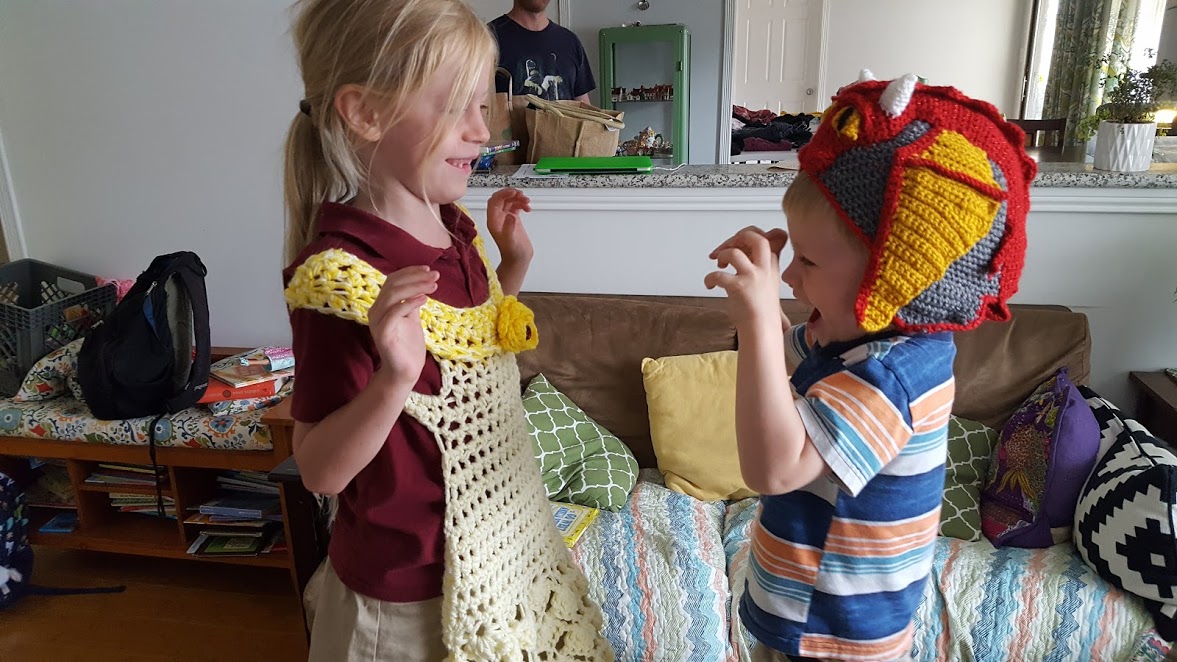 Sammy and Max
 
Special thanks go out to the Sacramento Guitar Society, Daniel Roest, and Lili Williams for their help facilitating the concert, and to Don and Mehri for hosting my concert in their beautiful home. 
 

Due to a scheduling issue, I had to cancel my concert in Eugene, Oregon, and was unable to meet up with my friend there. Instead, I drove directly from Sacramento to Port Angeles, Washington, where I arrived just in time to catch the day's last ferry to Victoria, B.C.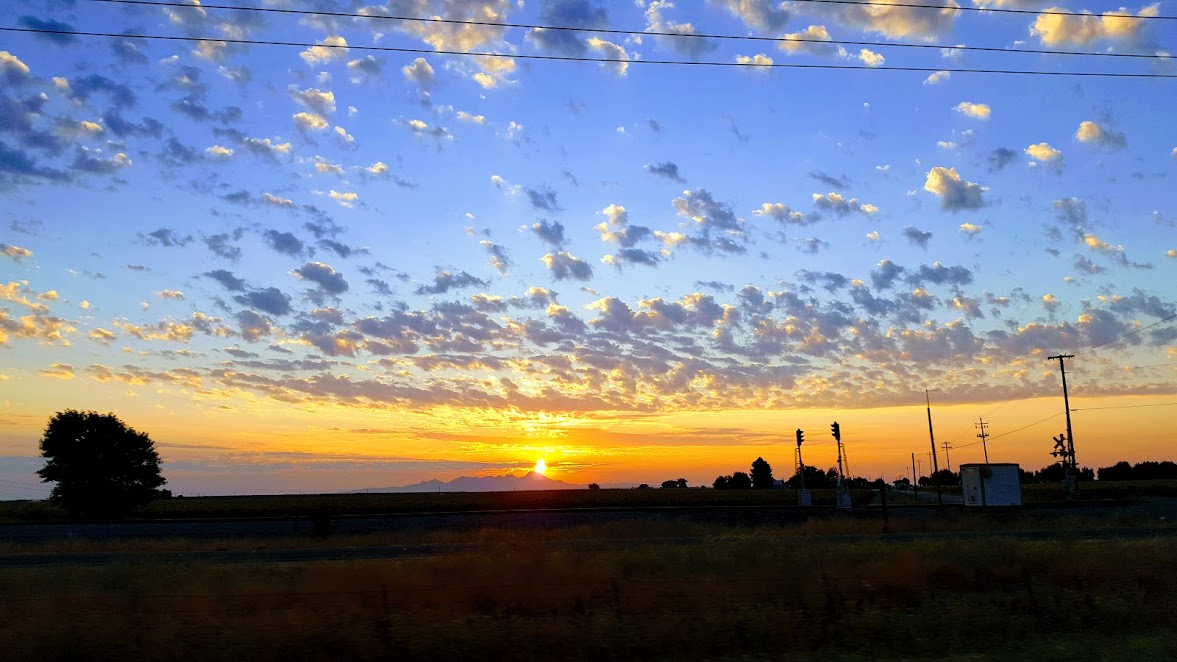 California Sunrise, Sweet Calcutta Rain, Honolulu Star-rise--- The Song Remains the Same
 
As tight as the scheduling was, I did take a few minutes to stop to play a few notes and take a selfie at the Oregon Shakespeare Festival's theatre, which is based on Shakespeare's Globe.
Above: Rascal fiddler, twangling Jack
 
The week in Victoria for the LSA's WestFest was amazing: I had lessons with Robert Barto and Sylvain Bergeron, and I got to meet some incredible people!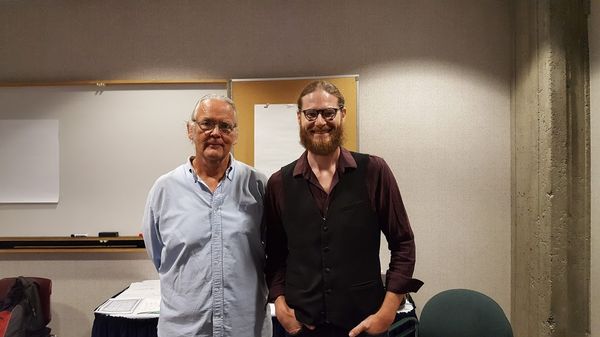 With Robert Barto (above), Sylvain Bergeron and Elizabeth Kenny perform an encore (below)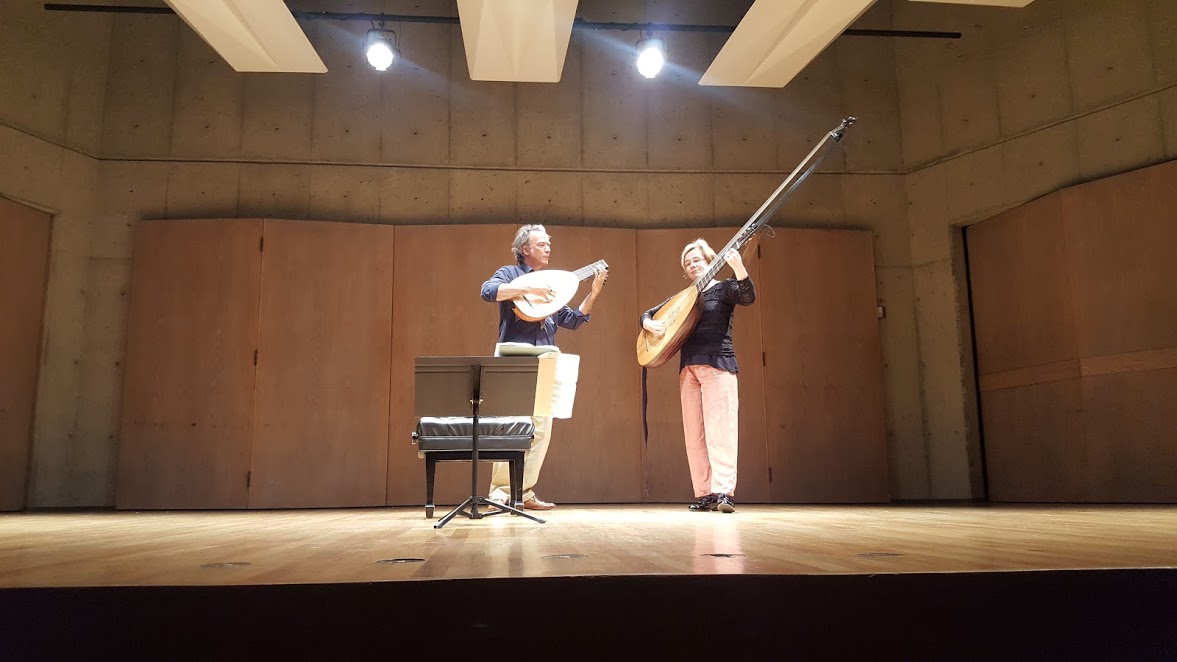 I did take a little time to explore Victoria and Vancouver Island, though I look forward to seeing even more of B.C. in 2019! One morning I got up very early and hiked out to the "other" Niagara Falls in Goldstream Provincial Park. Sure, they're narrower than their namesake, but at 47.5m/156ft they are almost as tall!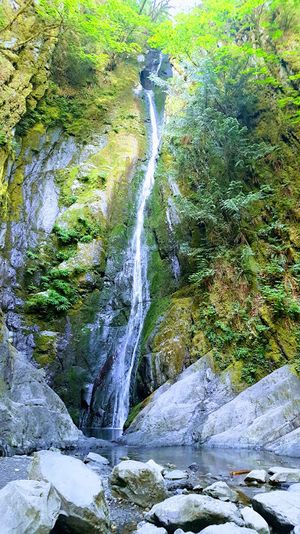 Niagara Falls, Goldstream Provincial Park, British Columbia
 
At the end of the week, I bid farewell to my new lute friends and boarded the ferry back to the U.S.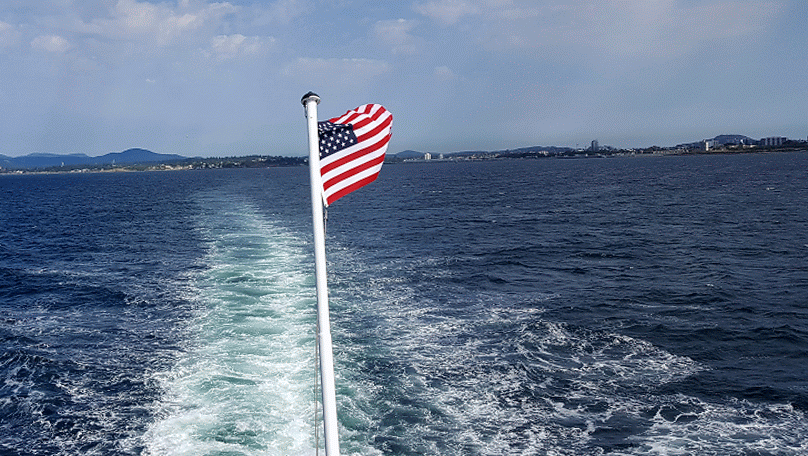 See you later, Canada!

I spent a few more days with my family in Sacramento, and spent a day in San Francisco where I finally got to meet the luthier who built my lute, Mel Wong. Mel gave us a tour of his workshop and taught us how to bend lute ribs. After playing on his instrument for the last year and a half, it was nice to finally shake Mel's hand.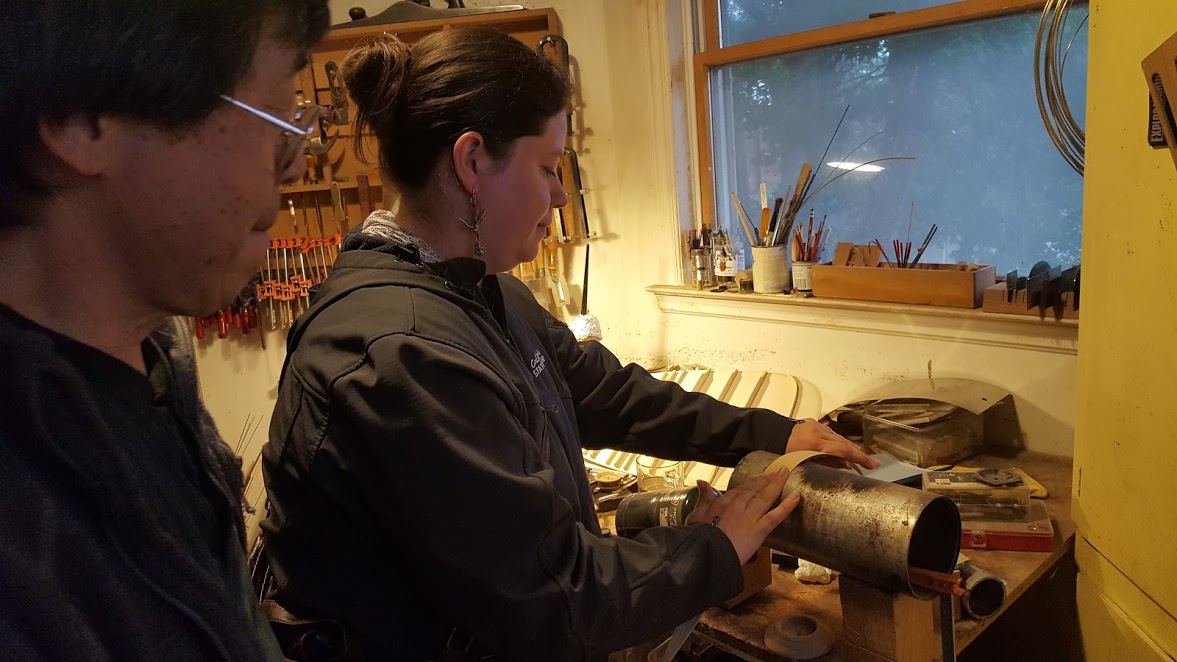 My Sister-In-Law, Michelle, learning to bend lute ribs under the tutelage of luthier Mel Wong
 
Of course, I also had to get pictures of Alcatraz, sea lions, the Palace of Fine Arts, and Golden Gate Park.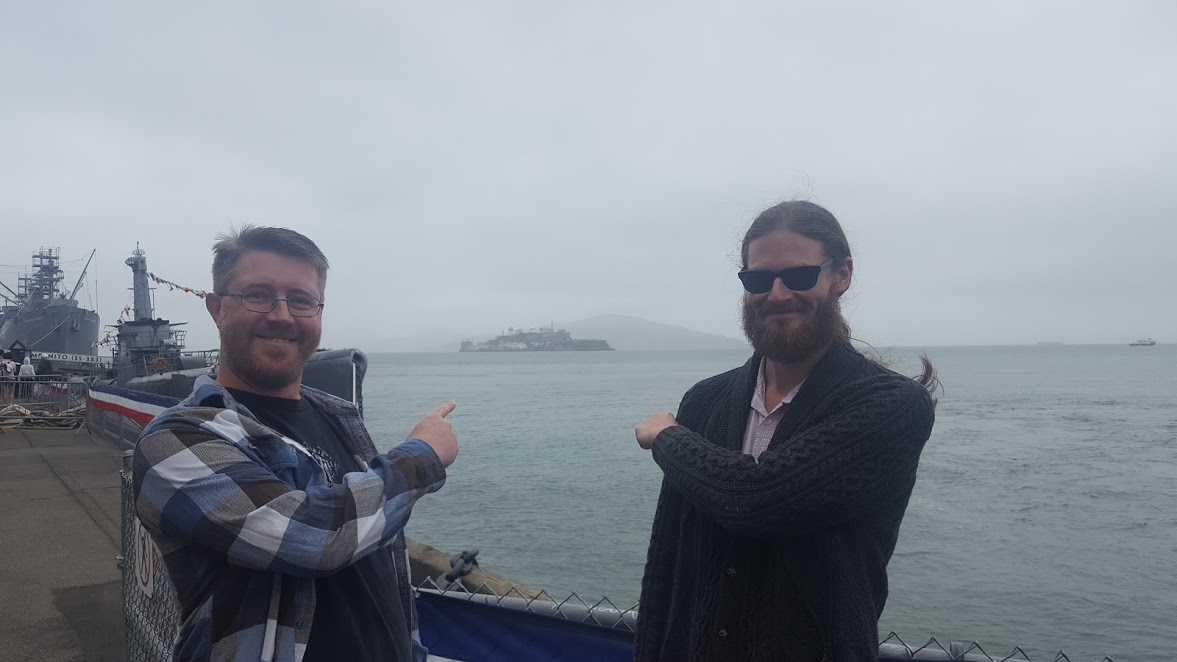 My brother and I, and Alcatraz.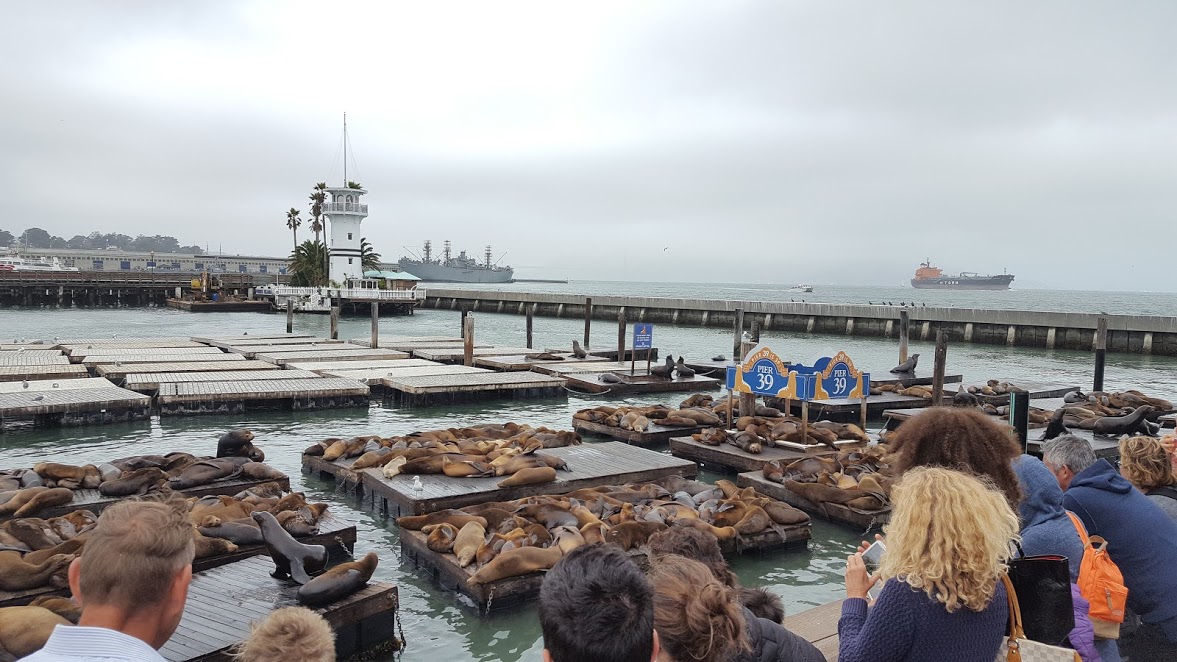 The Pier 39 Sea Lions!
 

The Palace of Fine Arts (above and below)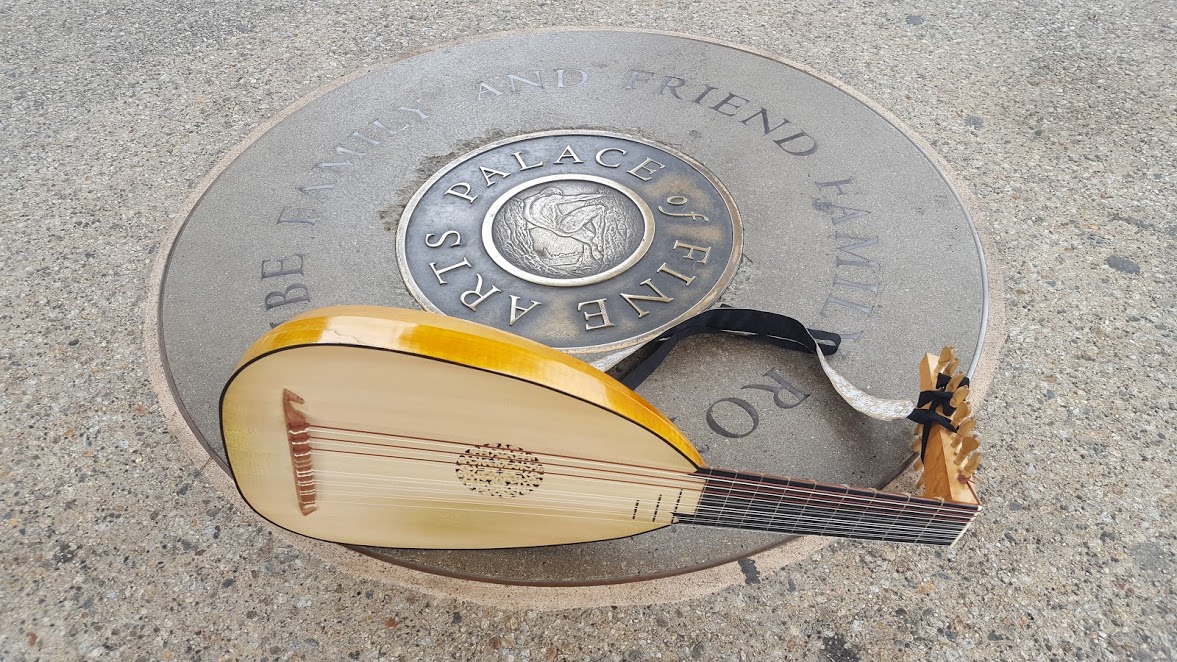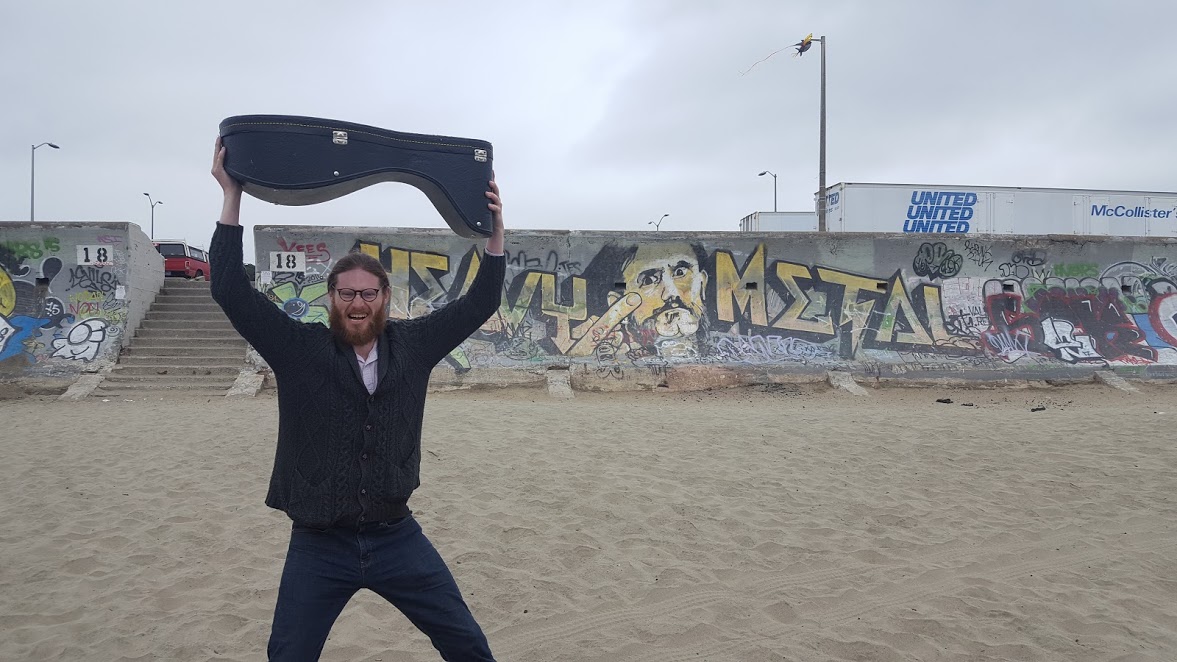 chillin' with Lemmy on the beach at Golden Gate Park
Unfortunately, I couldn't stay forever-- I had to get home to resume my teaching and gigging duties in the Dallas area, and my Texas family wanted to make a trip to view the solar eclipse, so I left Sacramento and headed south toward Los Angeles. I stopped at Sequoia National Park and hiked out to see the General Sherman tree to stretch my legs.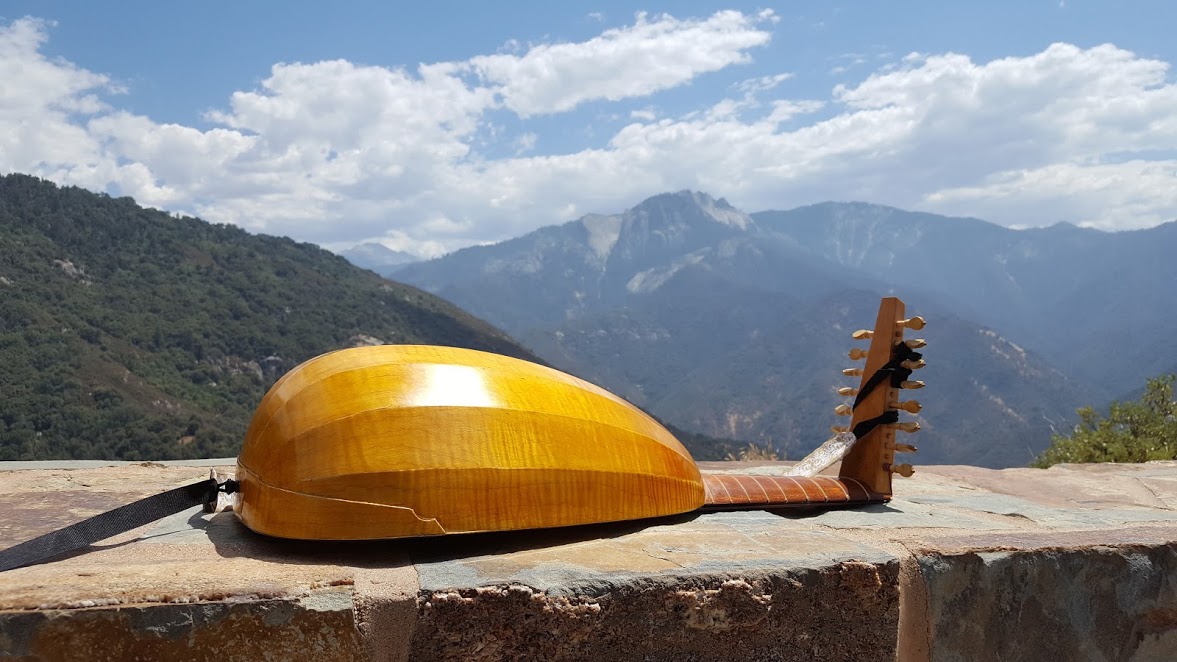 Sequoia National Park (above), Gen. Sherman Tree (below)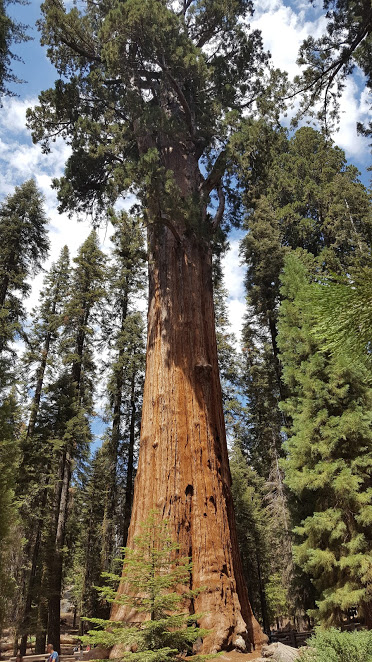 From there I continued to L.A., but I arrived too late in the day to do much other than get a cool picture of L.A. at night.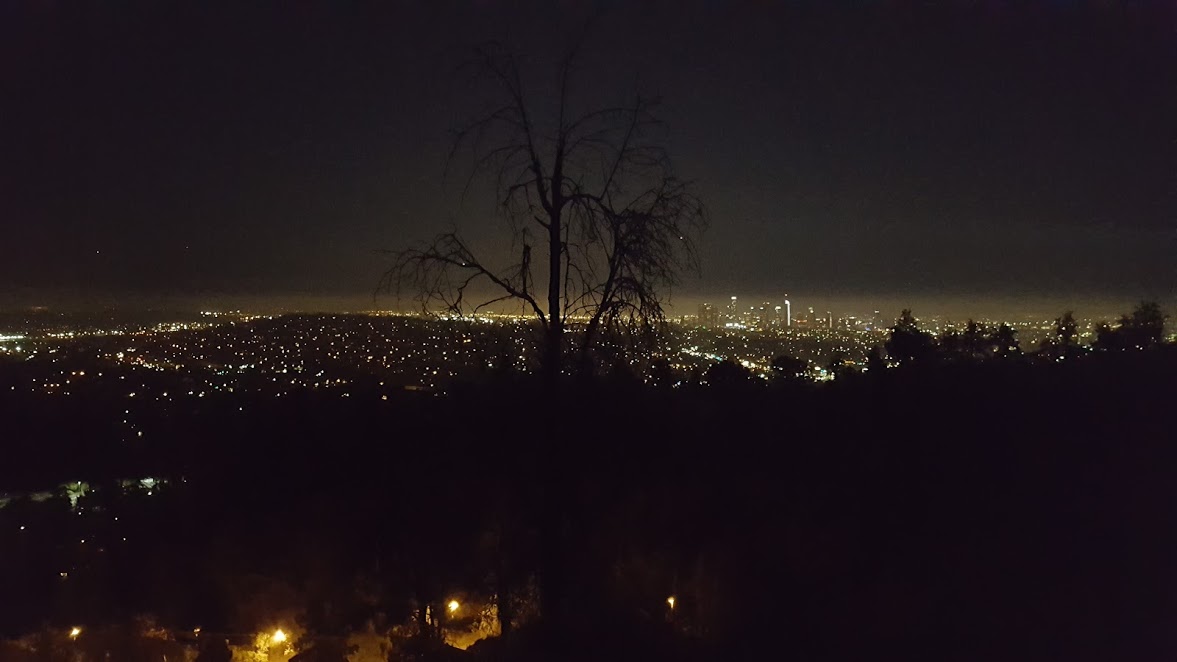 Los Angeles at Night
 
Still, I hiked up to Griffith Observatory hoping to get the ultimate tourist photo: the Hollywood sign.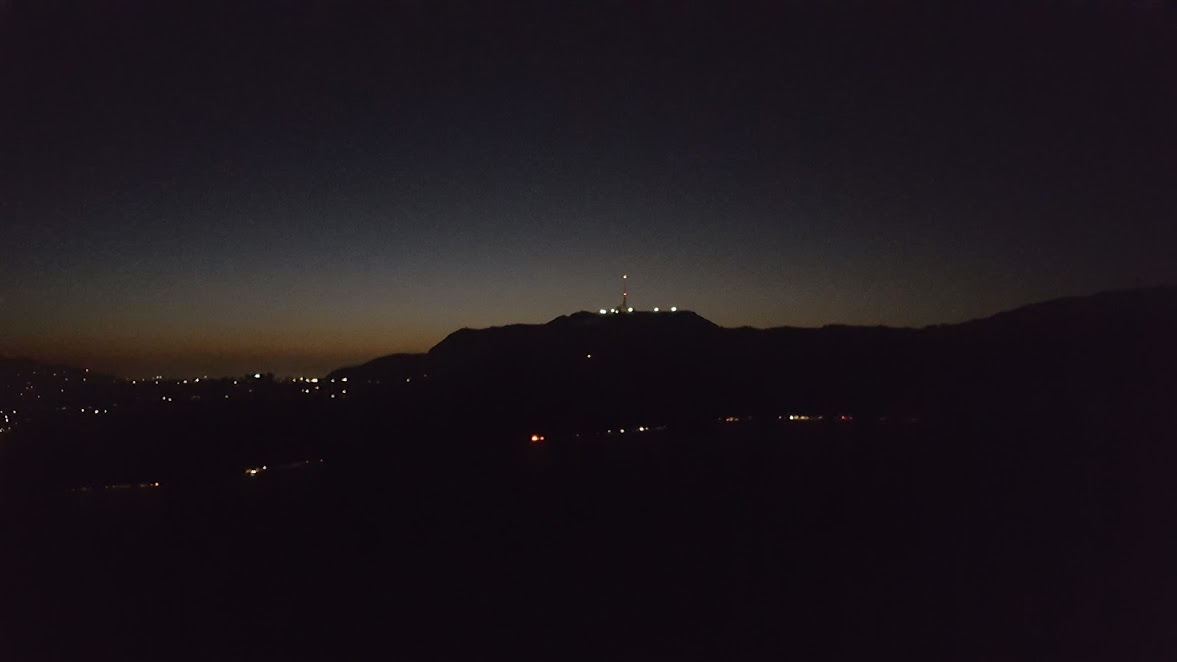 The Hollywood Sign
 
No one told me that they don't illuminate it at night, though. Oh well, maybe next time!
I then turned east and drove through Arizona and New Mexico. My last stop before arriving at home was at the Meteor Crater in Winslow, AZ.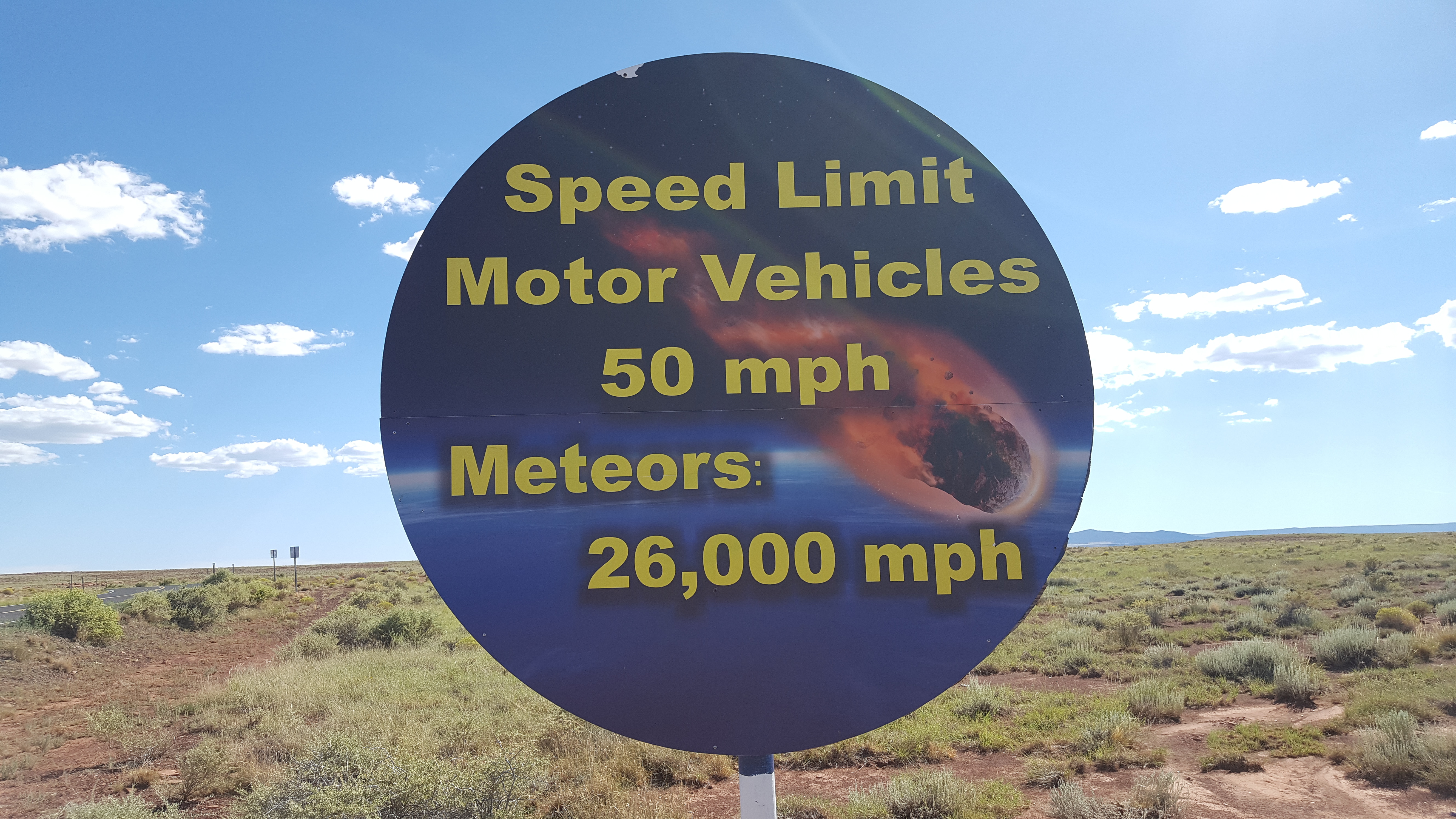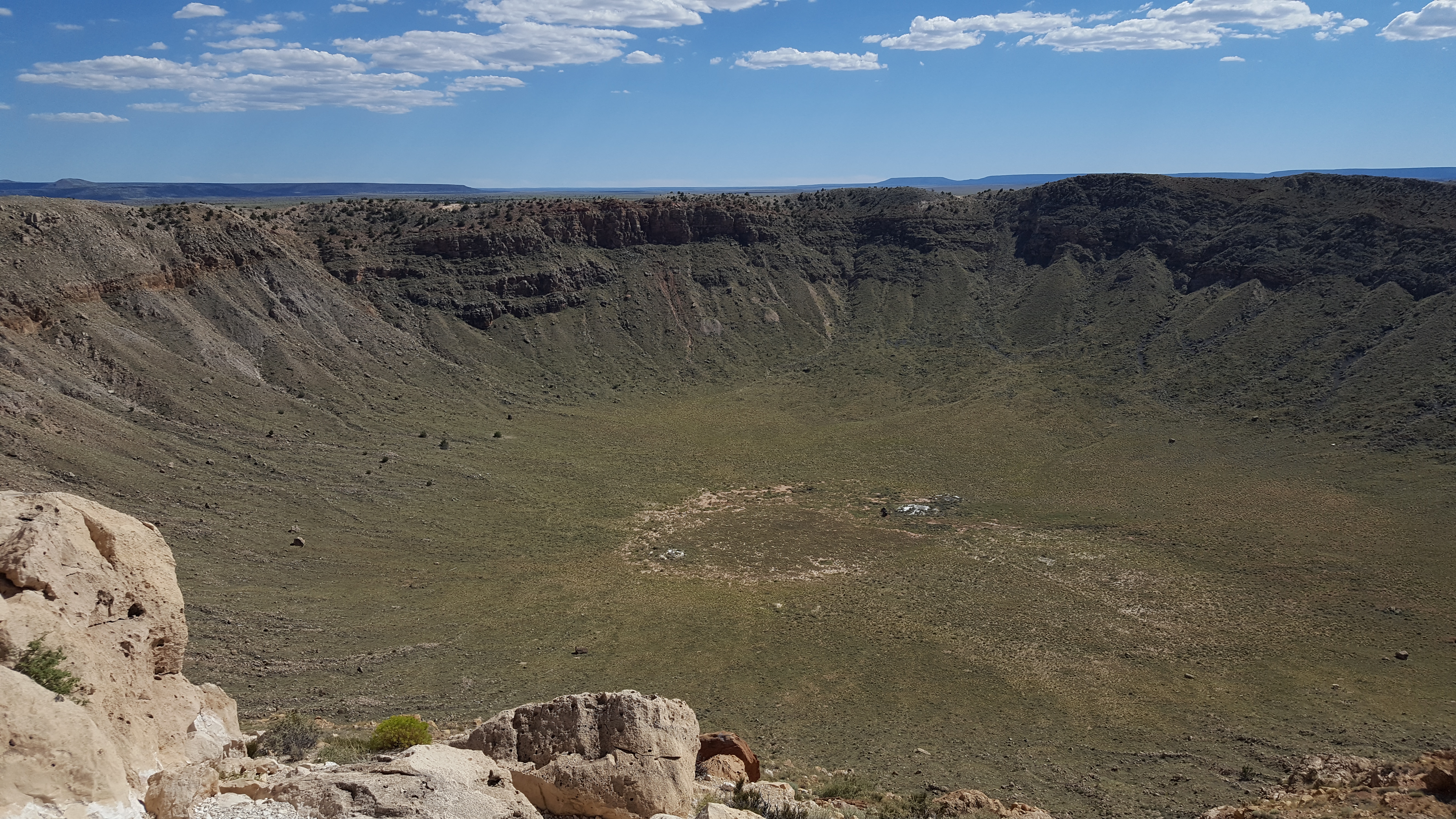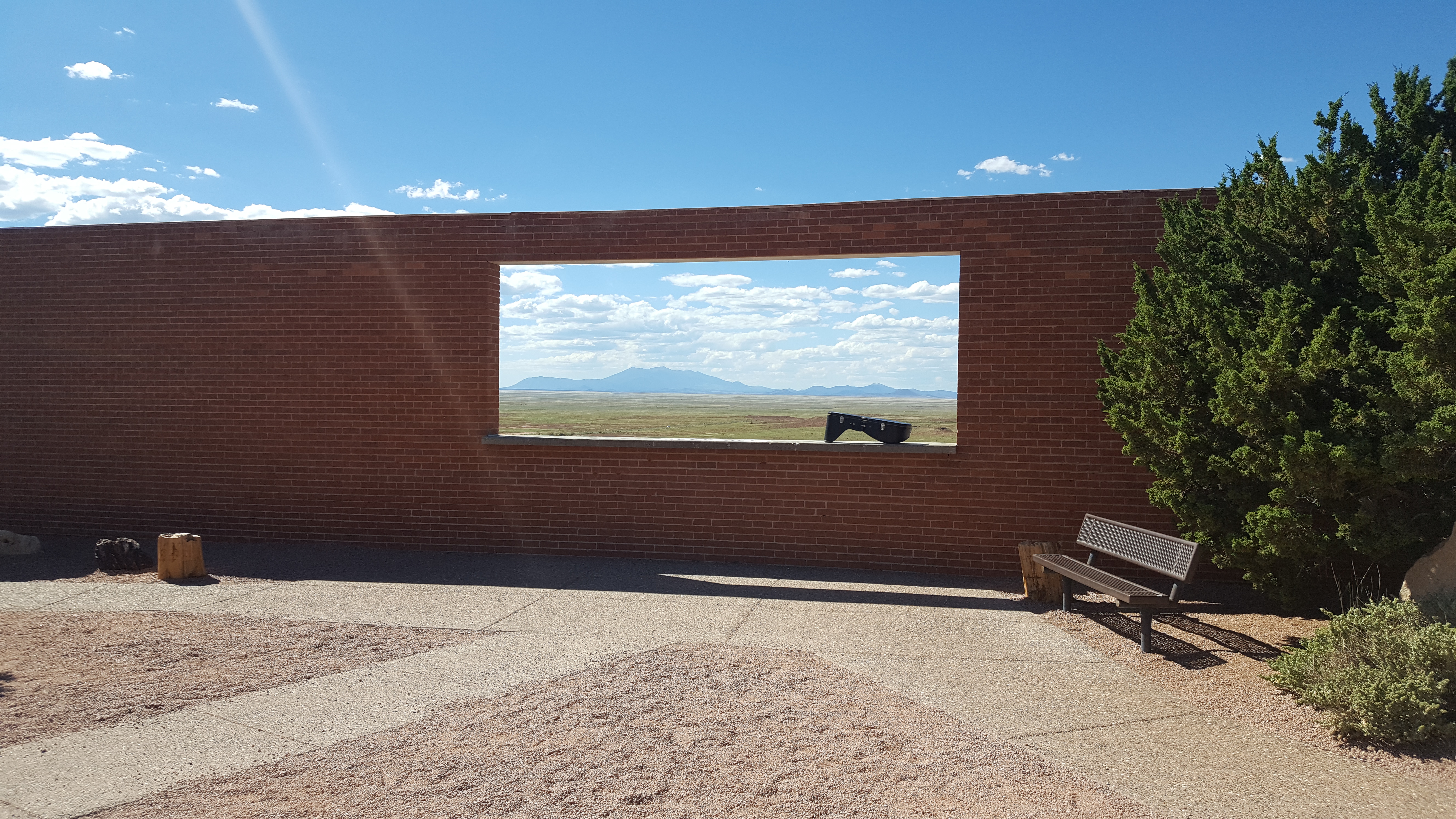 Have Gut, Will Travel
 
I got home and had a night to relax before we all piled into the car to drive the 12 hours to Illinois to watch the solar eclipse. We visited my Great Aunt at her farm, which fell right on the path of totality. It was amazing! I tried to get a few pictures, but a cell phone camera just doesn't cut it.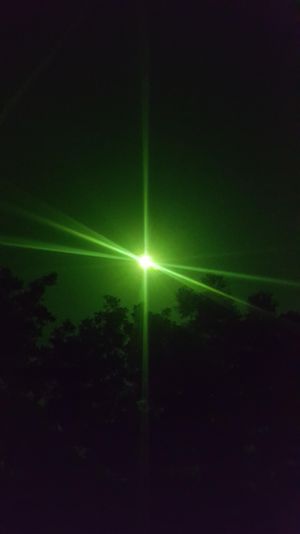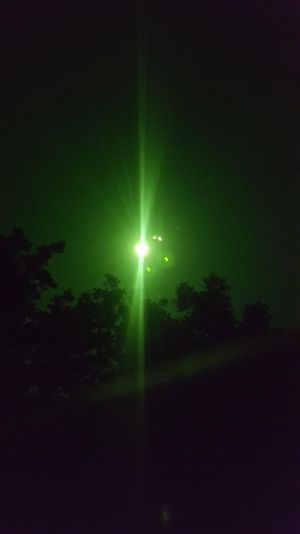 As totality approached, the sky became as dark as it is at twilight, the rooster got confused and crowed for a half-hour, and the birds went to sleep.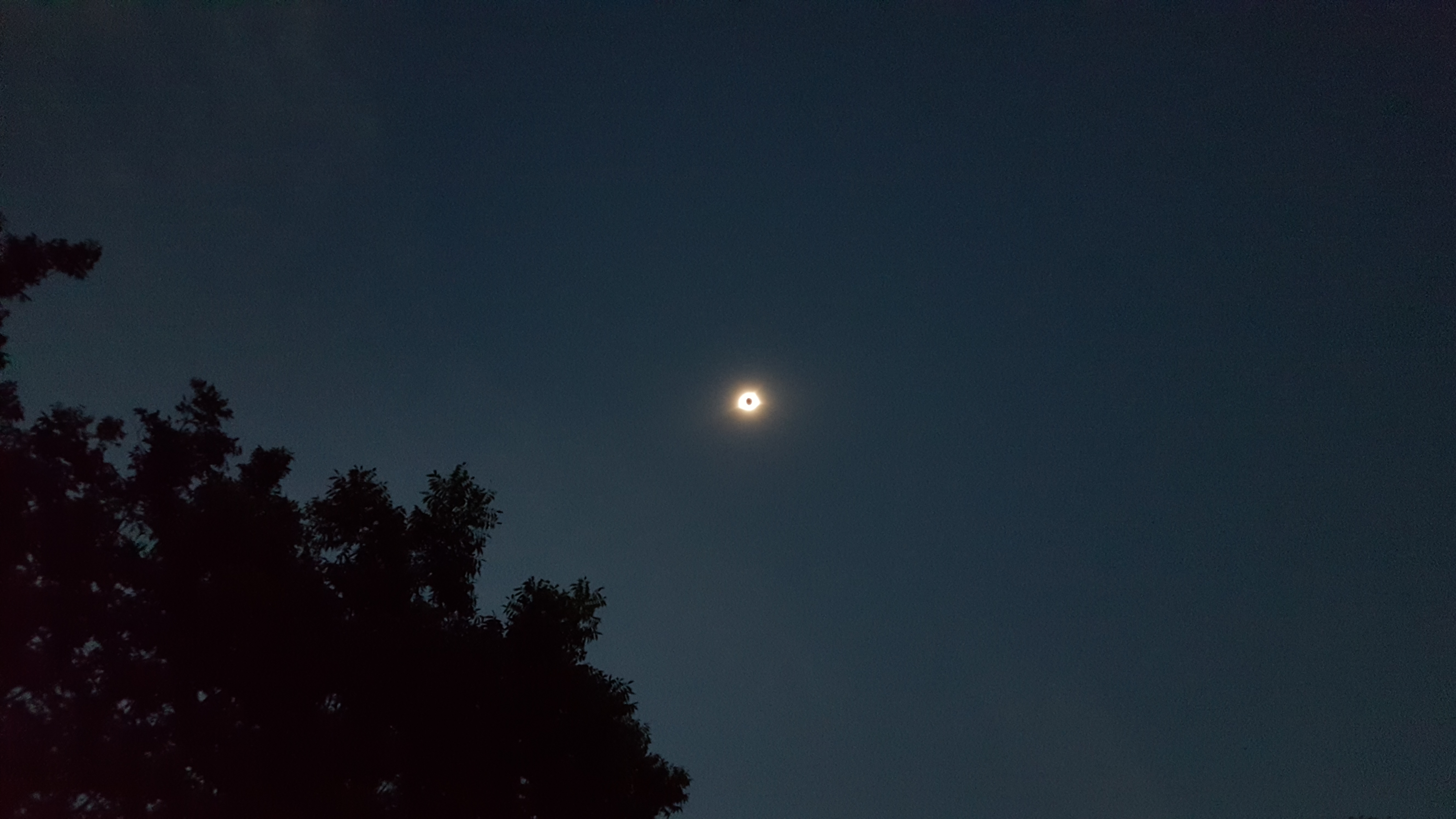 The Solar Eclipse at Totality
The Twilight of Totality
 
It feels good to at last be settled in at home after a solid month on the road, but I definitely miss all of the breathtaking views, all of the giggling silliness of my niece and nephew, and all of the music-making and learning. I'd like to thank the Lute Society of America and Collegiate Peaks Guitar Retreat for helping me out with scholarships, everyone who donated to the trip, everyone who hosted me and my concerts in their homes, and my family for being so supportive along the way. I can't wait to do this again!