It's been too long since my last update, so I thought I should post something.

As I mentioned in my previous blog entry, I have commissioned Eddie Healy to compose a suite of music for me called 'Astrolabe'. We're approaching completion of the suite-- the last movement to be composed is Virgo ♍︎, and then I'll have all 12 movements! It's difficult to believe that nearly a year has passed since we started working on this suite.

I've enjoyed learning these pieces as they have arrived, and I'm looking forward to recording them as part of my debut album! The idea is to record an album of music evocative of the night sky-- the 'Astrolabe' suite will have pride of place, taking up about half of the album, as well as Nocturnes by J. K. Mertz, and music by Vincenzo Galilei (the father of famed astronomer Galileo Galilei), Roland Dyens, and Frank Zappa. 

Earlier this summer, I applied for some arts grants to help fund the project. I was awarded grants from the Greater Denton Arts Council and Friends With Benefits Denton to fund album artwork and recording expenses, and I am still seeking other sources of funding to help make this album the highest quality I can. I've also entered the Jarritos "JarriTODOS" grant contest, which will announce results on 9-9. If you'd like to see my video submission for the grant, you can find it here.

Last fall I purchased a new guitar built by Marco Antonio Alfaro Jimenez from Monarca Imports to take some of the burden of constant gigging off of my Rubio concert guitar, and I have been extremely happy with it. I have enjoyed playing on the new guitar so much that I commissioned a new guitar from Marco Antonio! The new instrument is nearly finished, and I can't wait to hear it! It is a 640mm scale length guitar with a cedar top and Palo Escrito back and sides. I asked for a 20th fret, an elevated fingerboard (to more easily navigate the highest frets), an armrest for the right arm, and, since I'll be using it on this album, I also asked for an inlaid star on the headstock. Marco Antonio has been sending me pictures of the instrument throughout the building process (below), so I am extremely excited to see the finished guitar!

I will try to share more frequent updates as I move from preparing for the album to the production phase.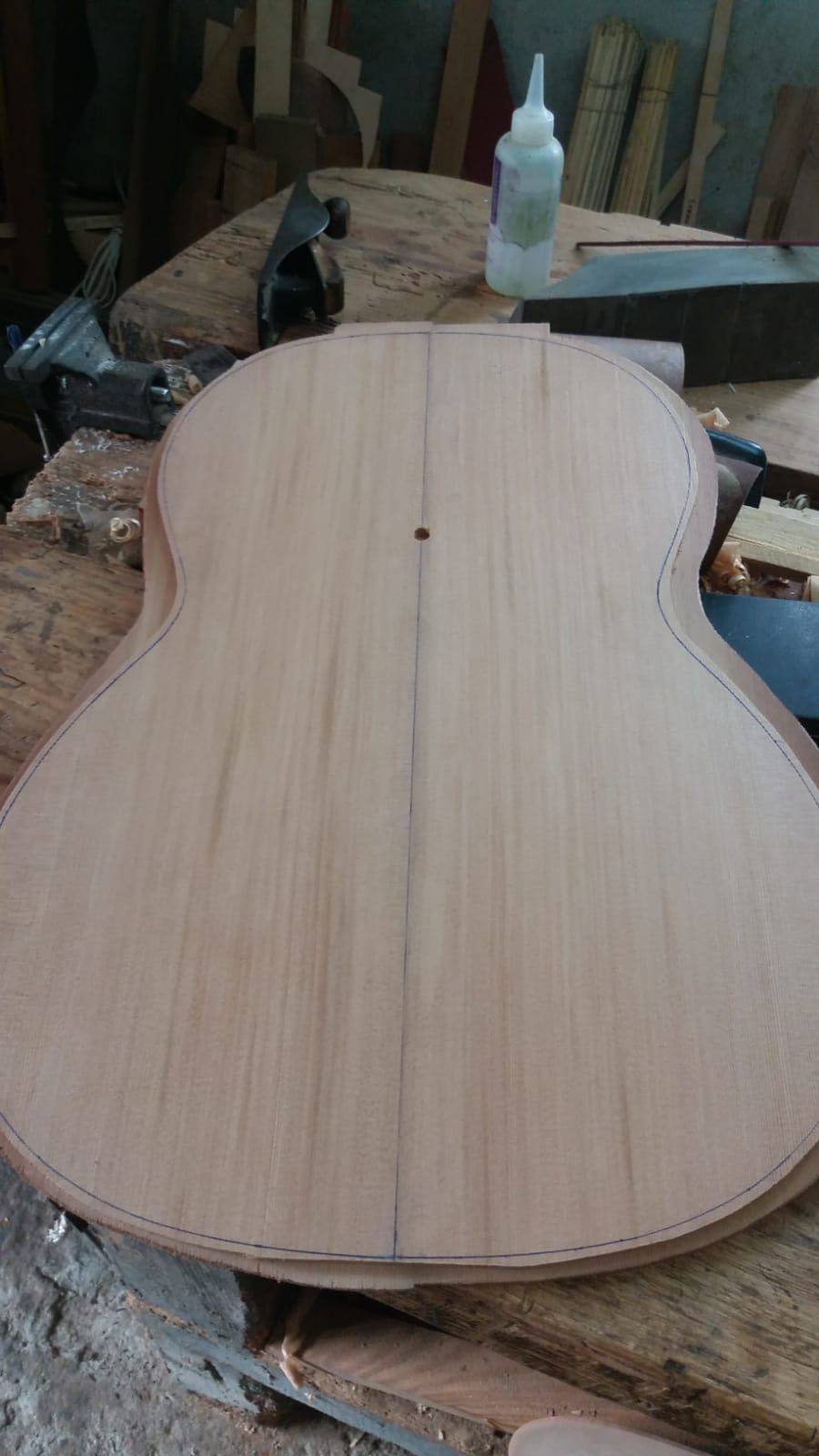 the top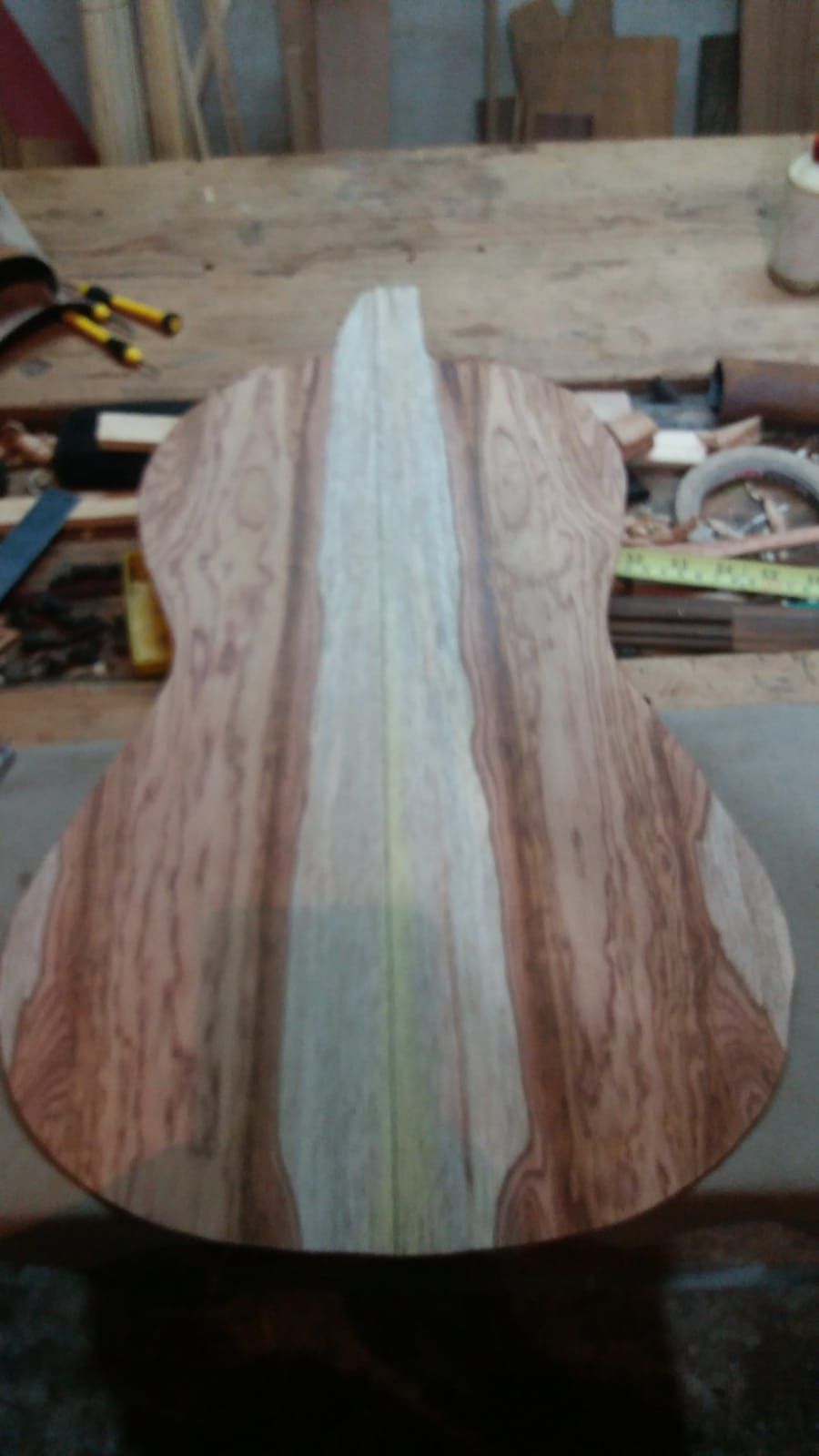 the back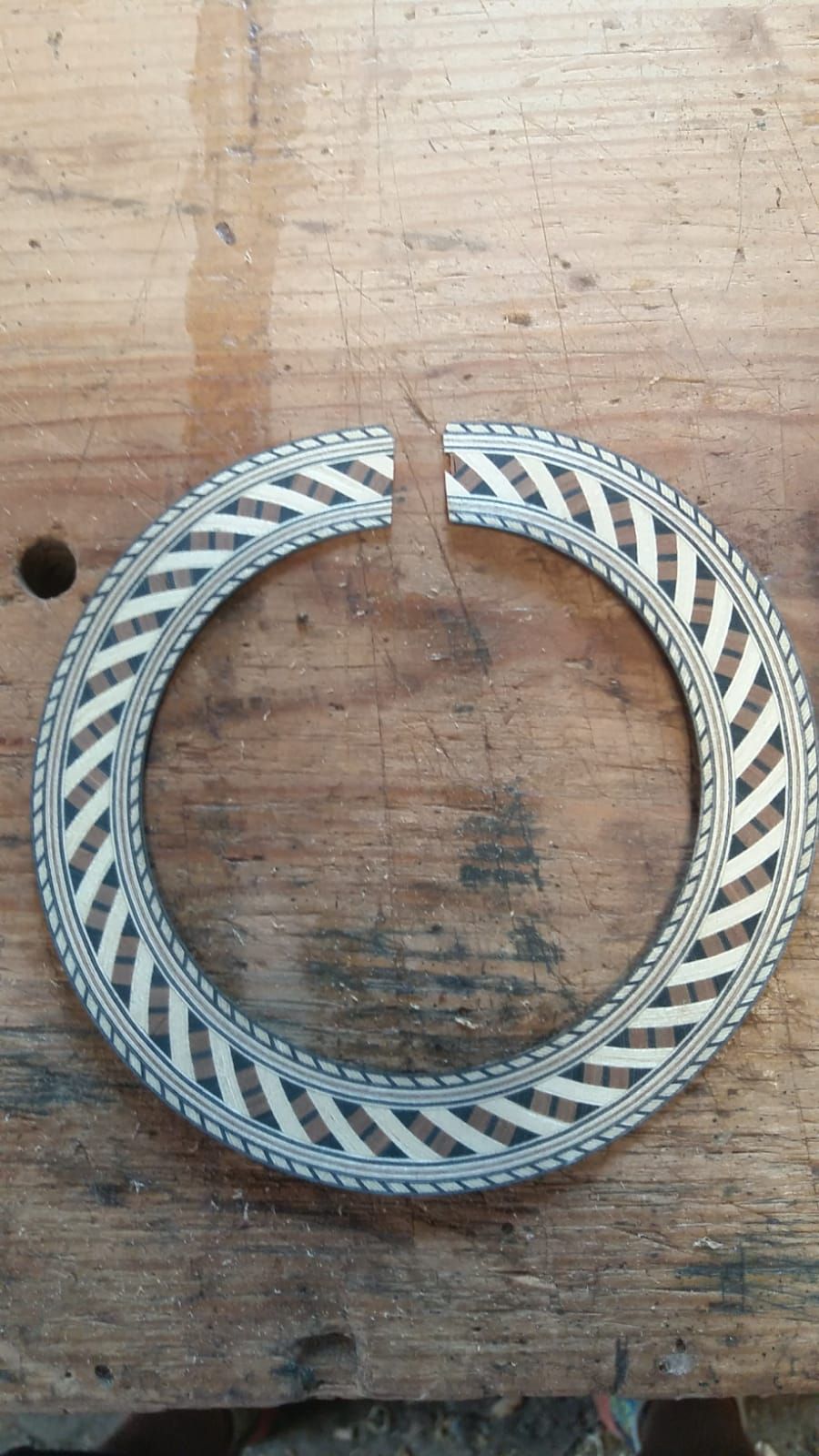 the rosette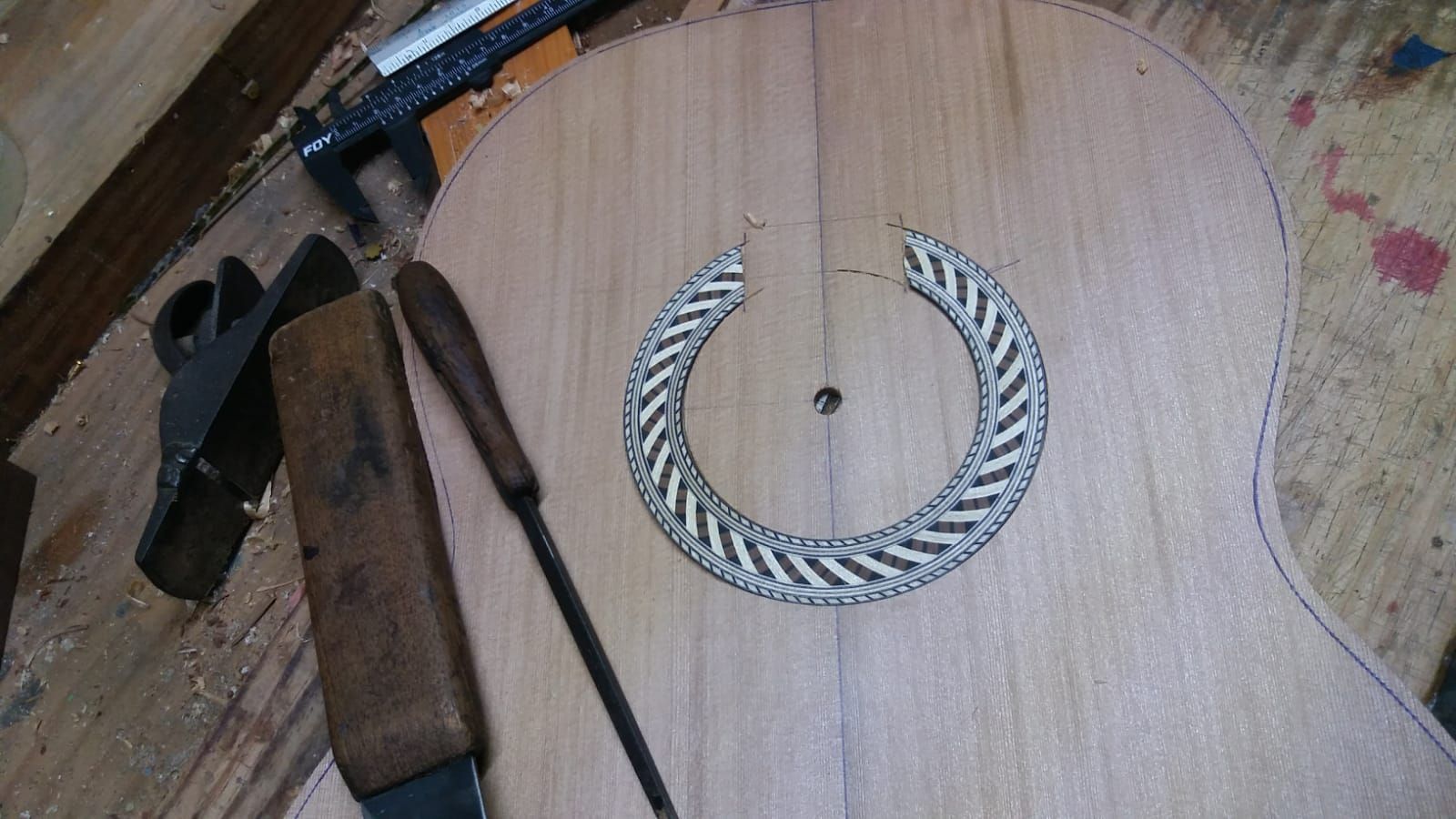 inlaying the rosette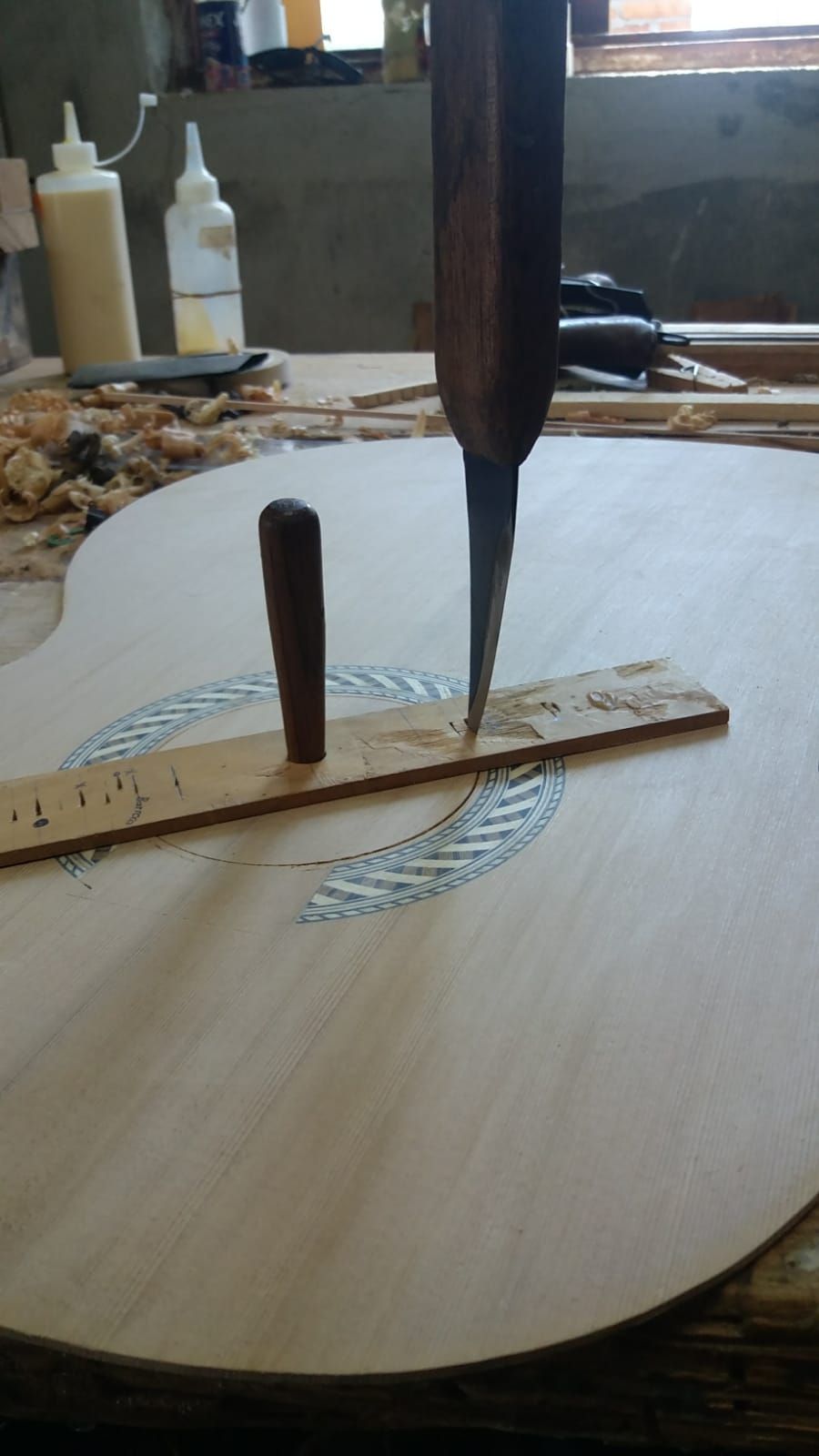 cutting the soundhole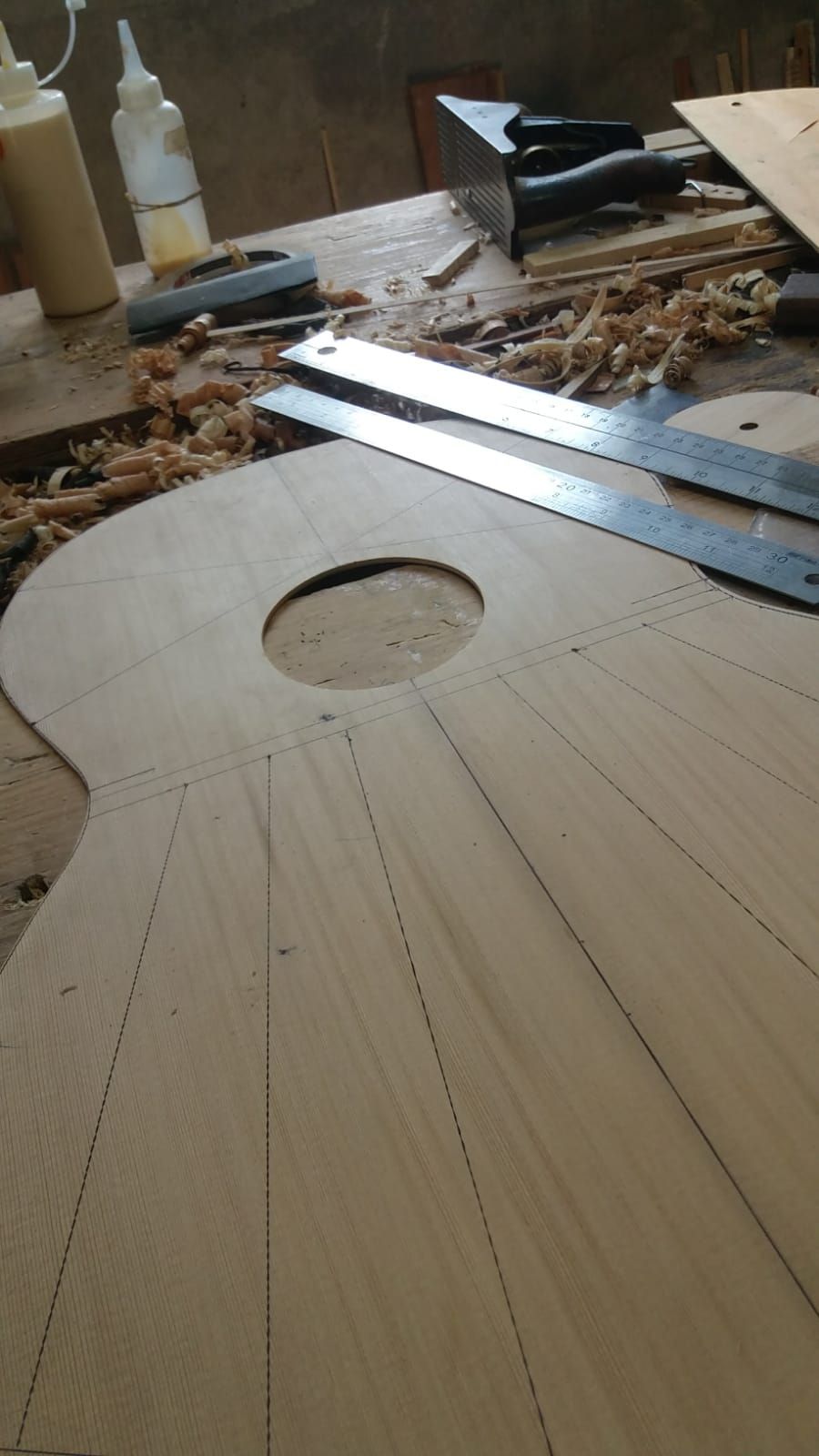 marking the soundboard bracing locations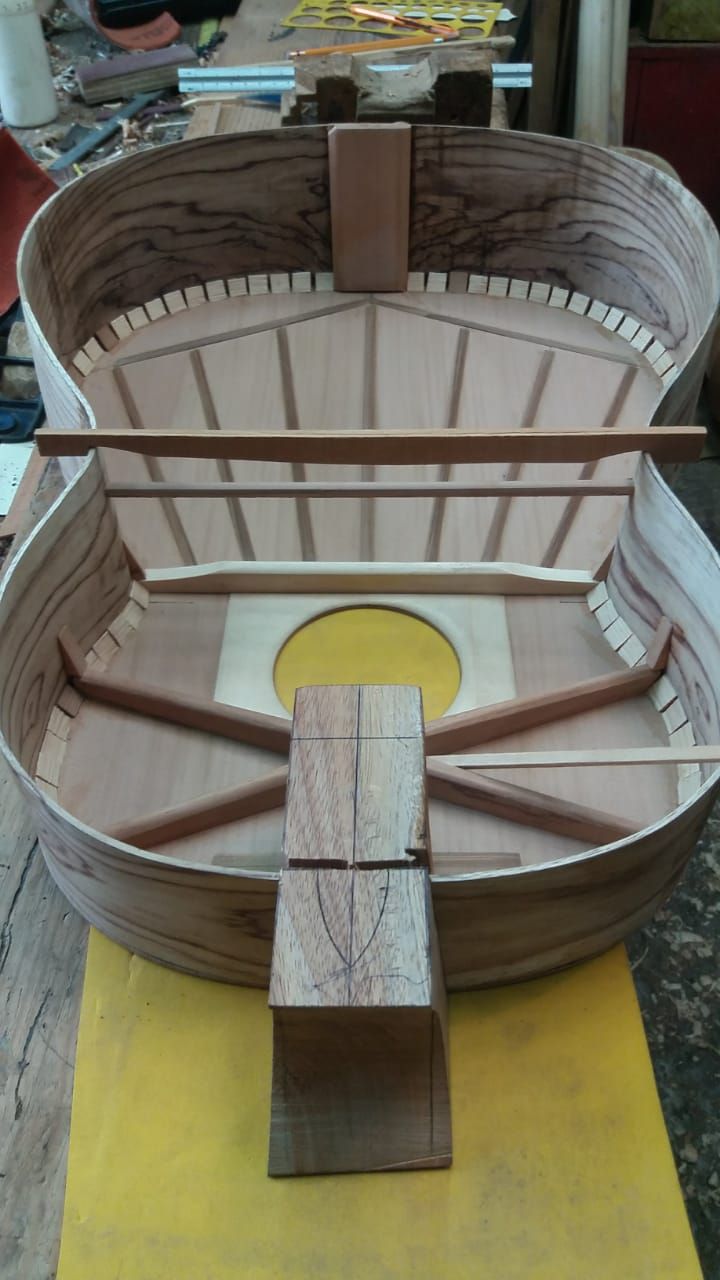 top, sides, end- and neck block joined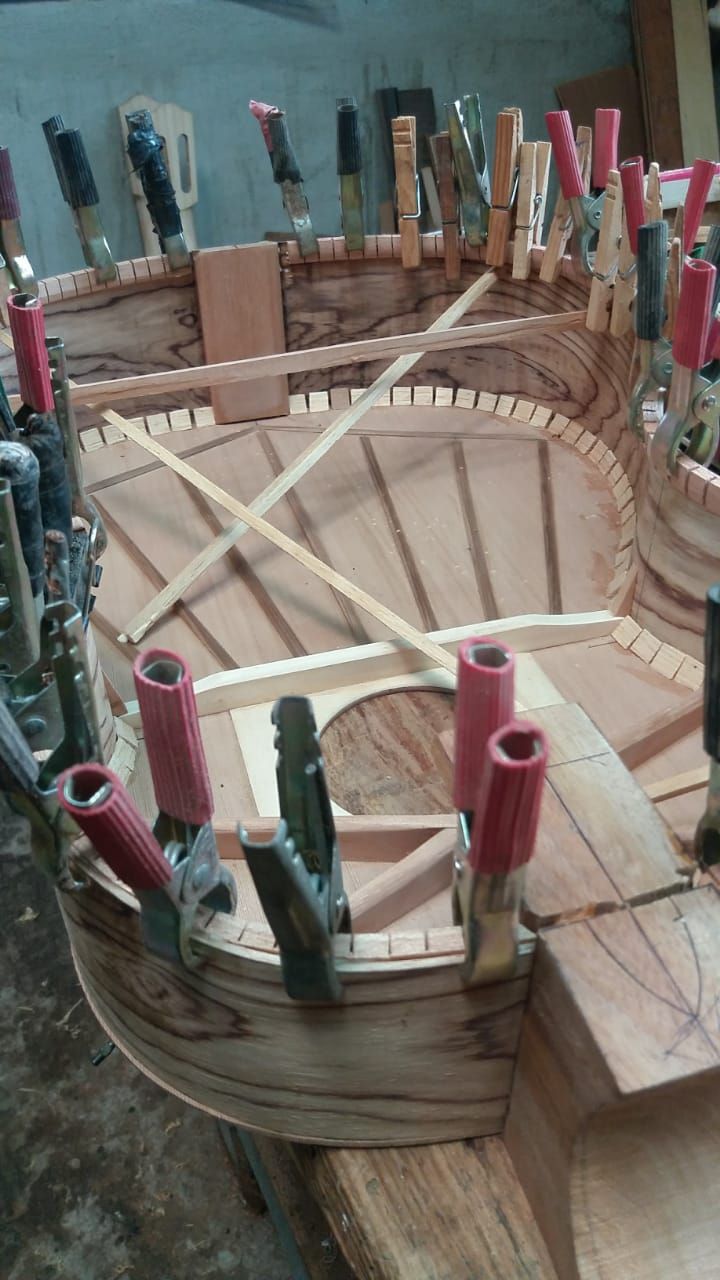 purfling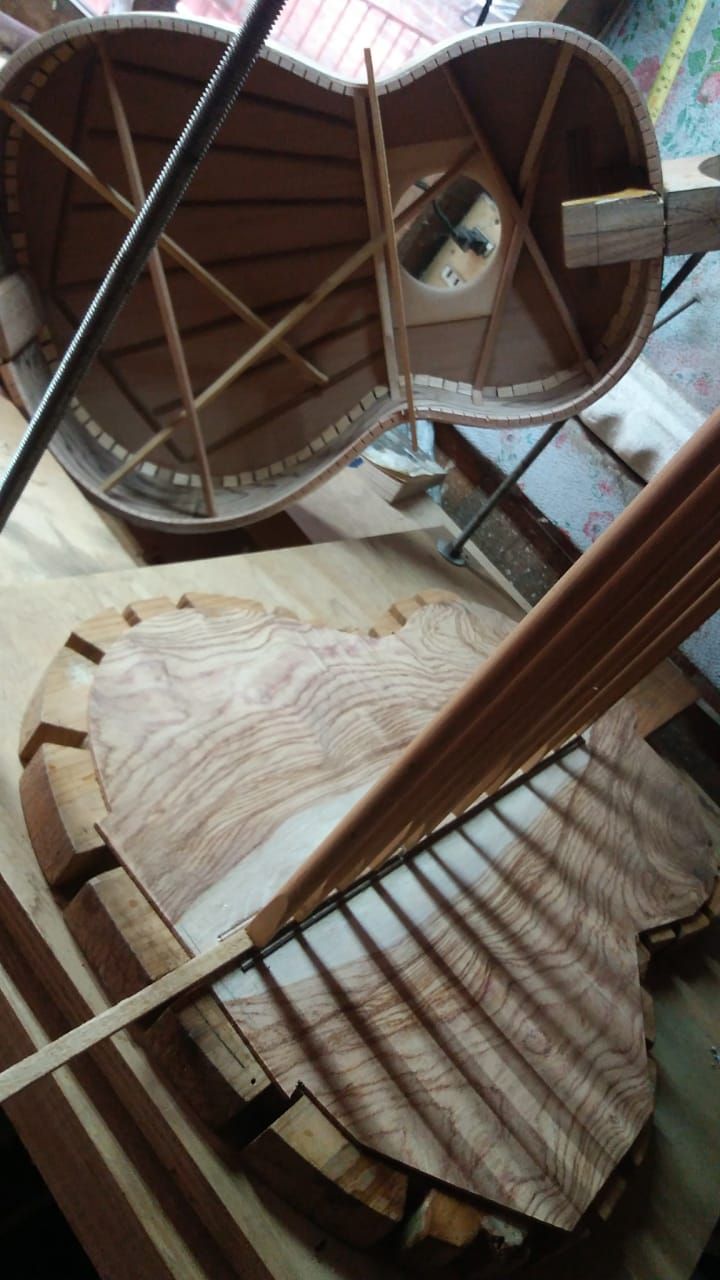 gluing center brace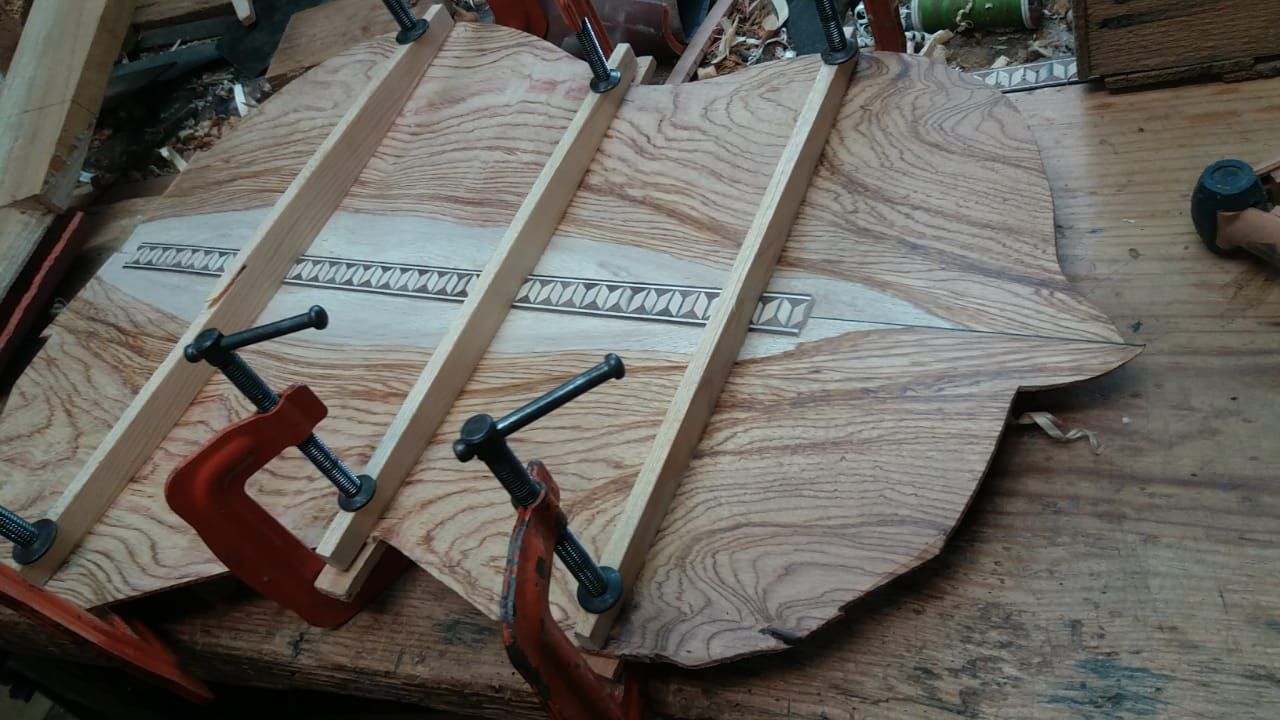 back bracing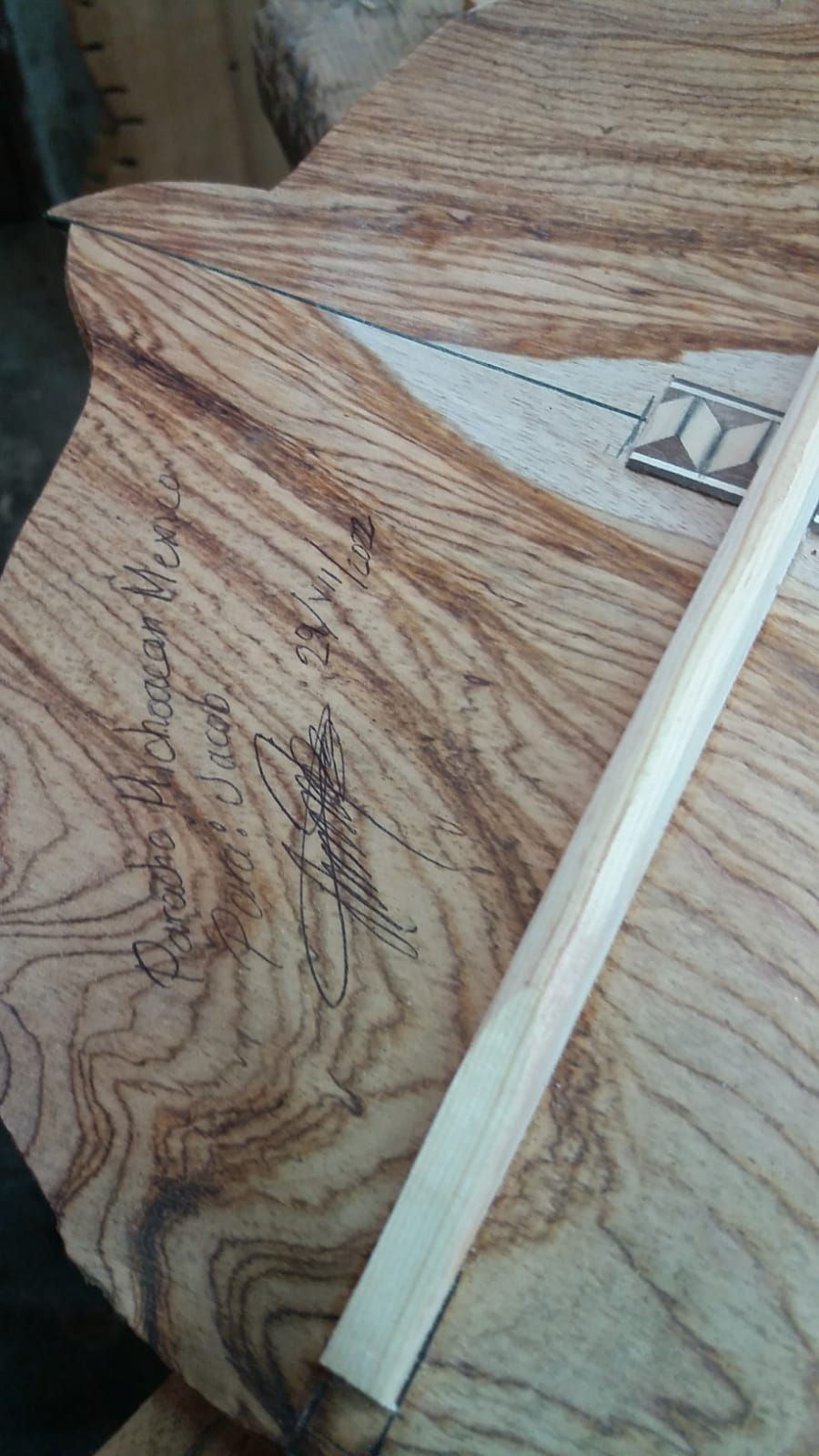 'para Jacob'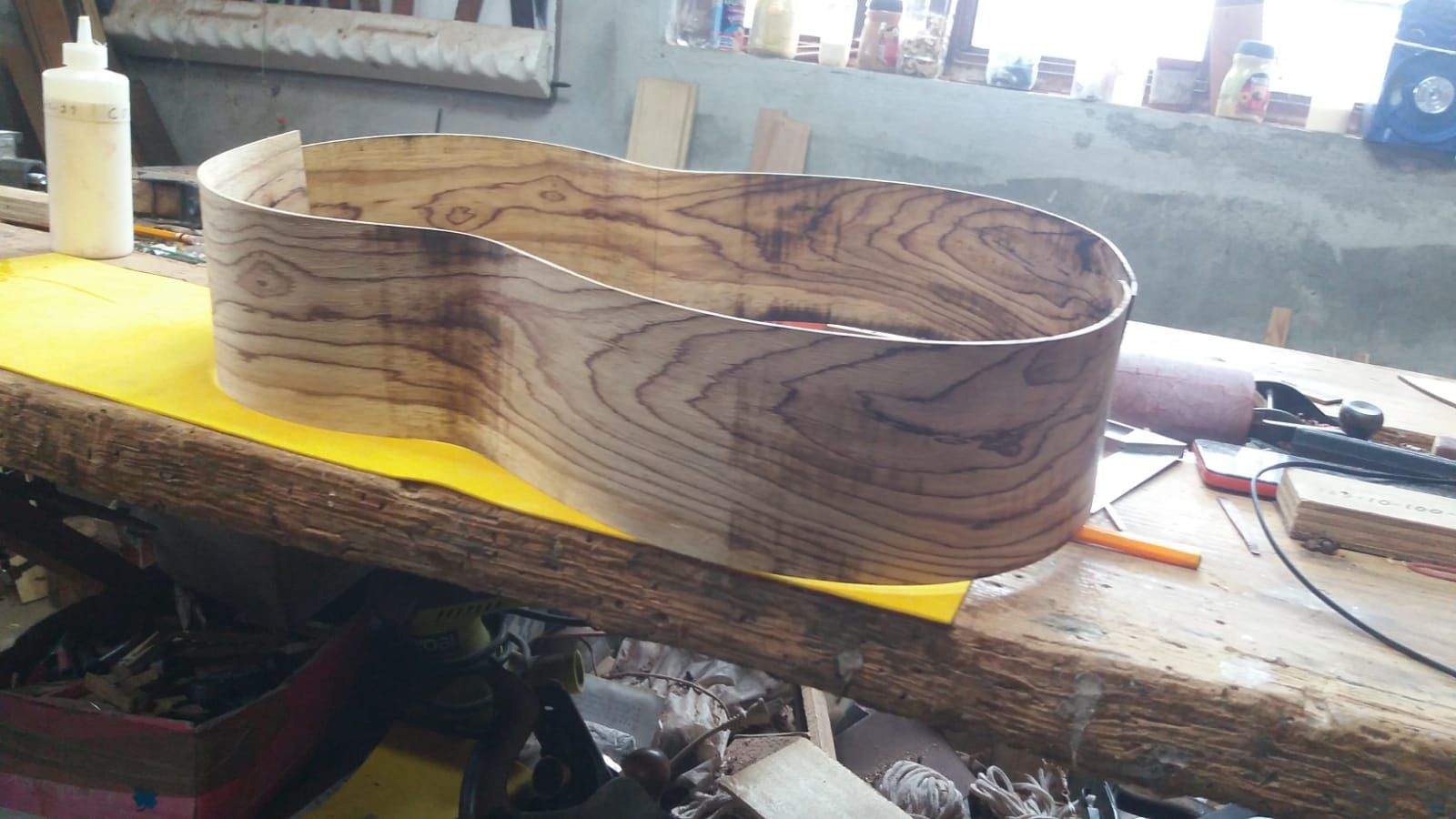 sides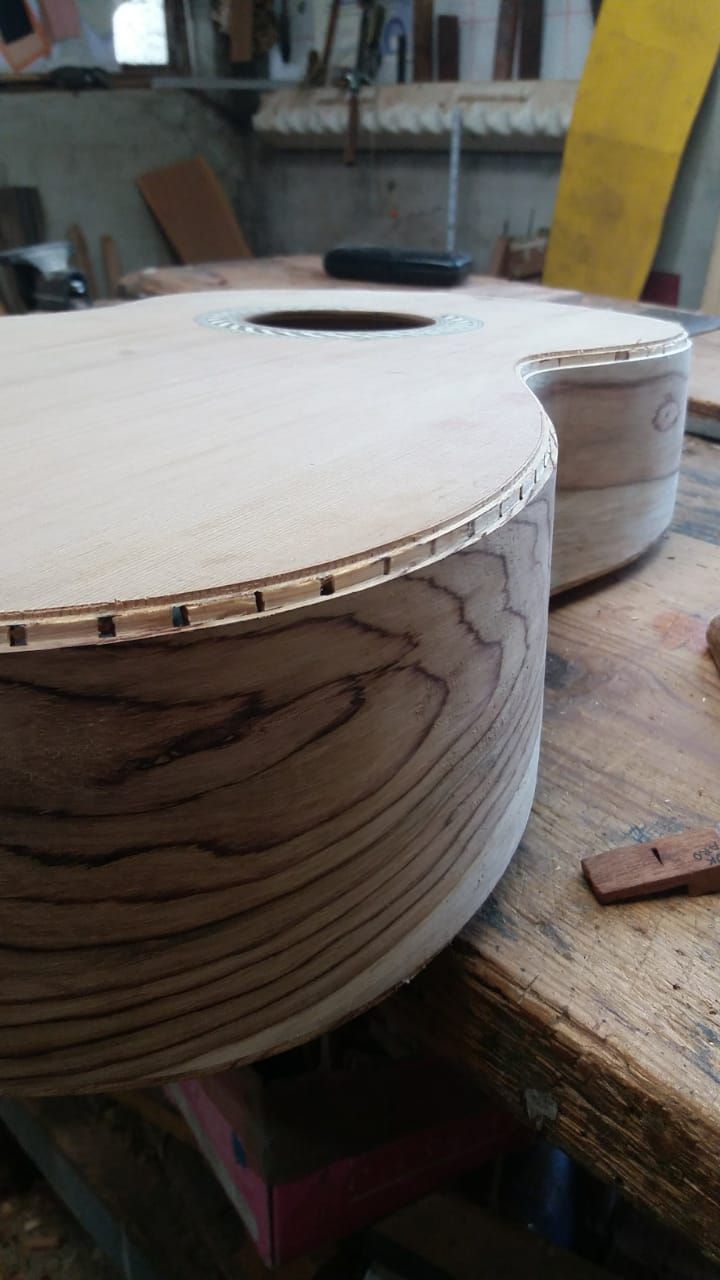 top routed for binding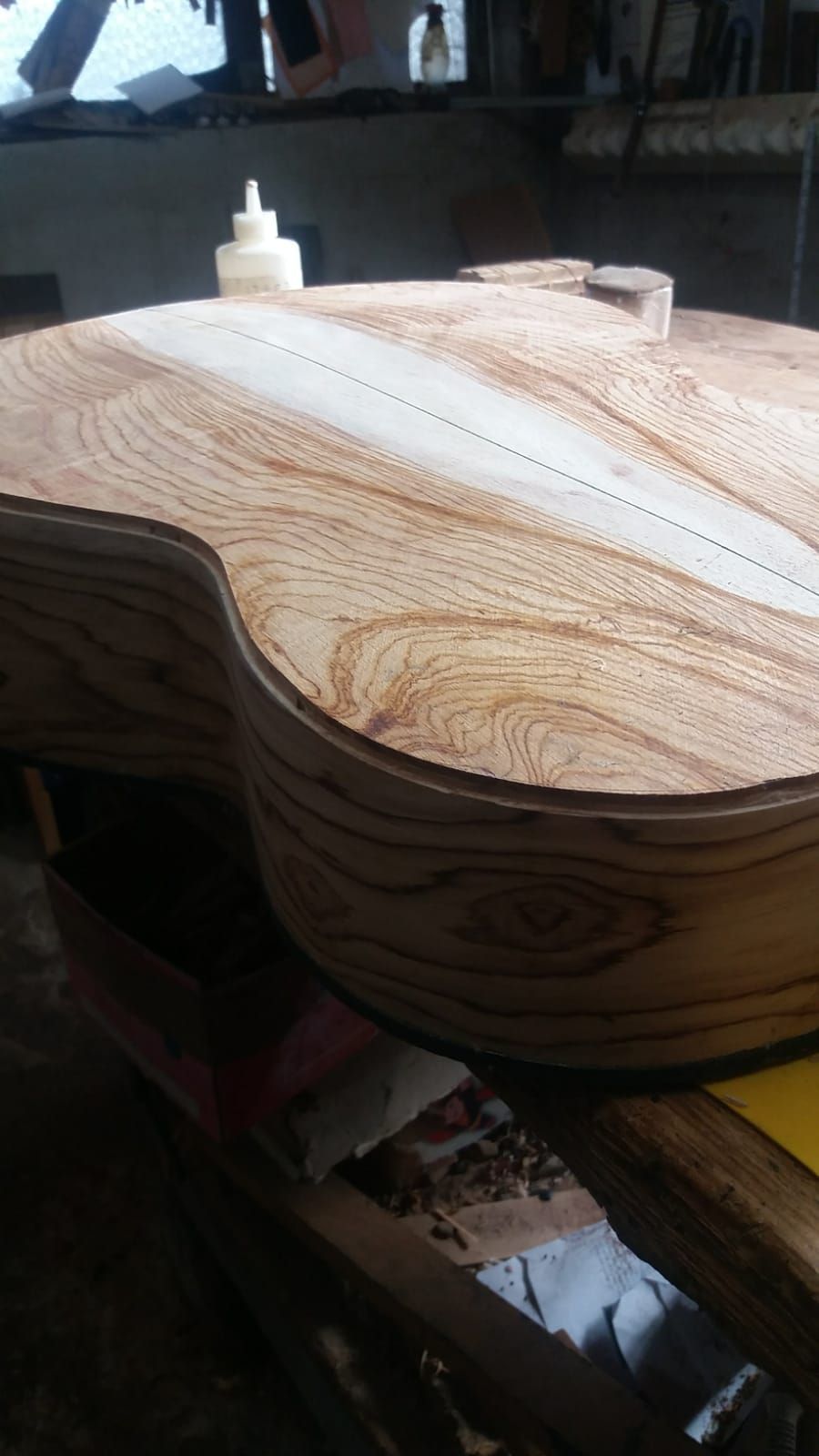 back routed for binding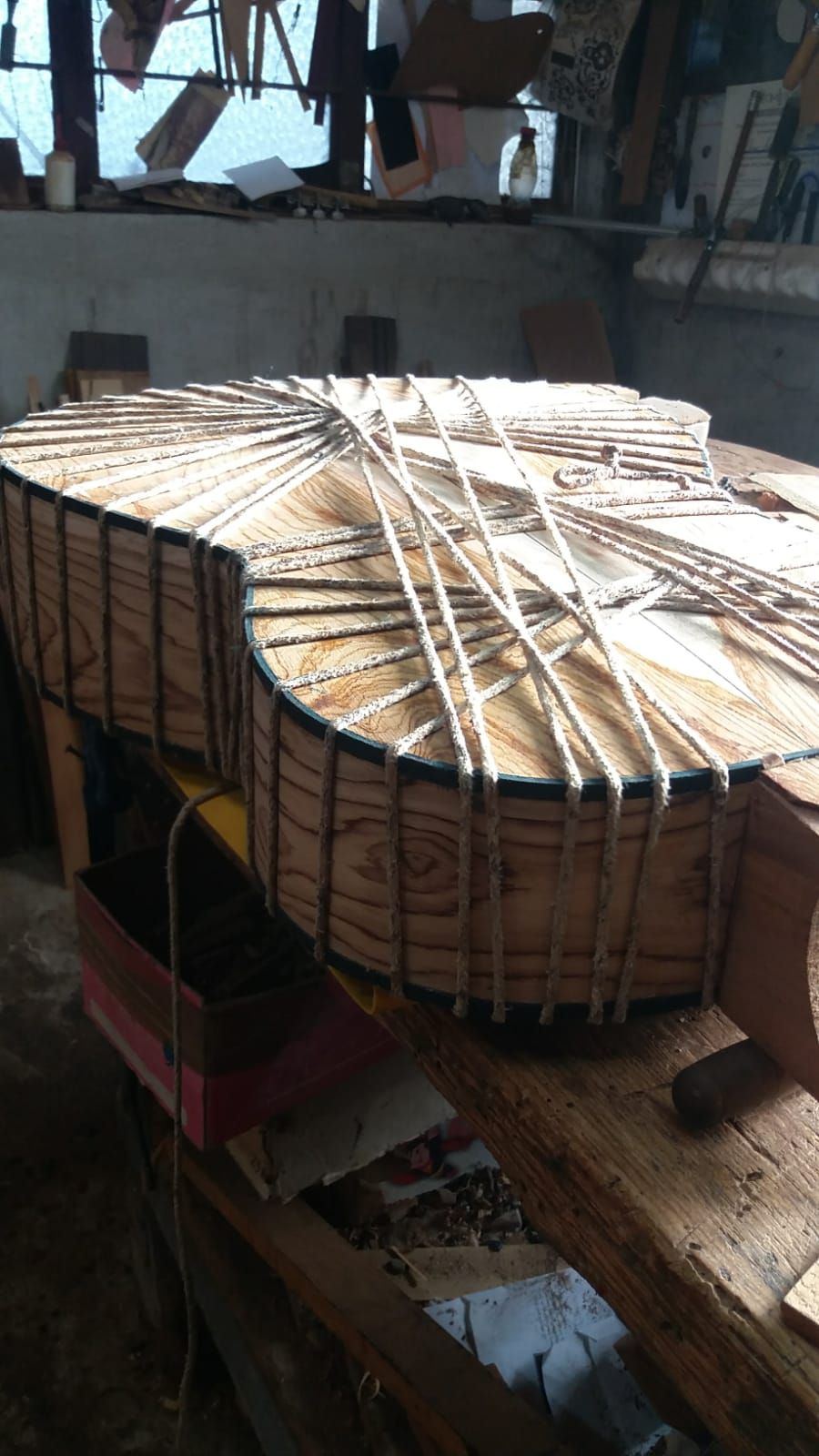 a little tied up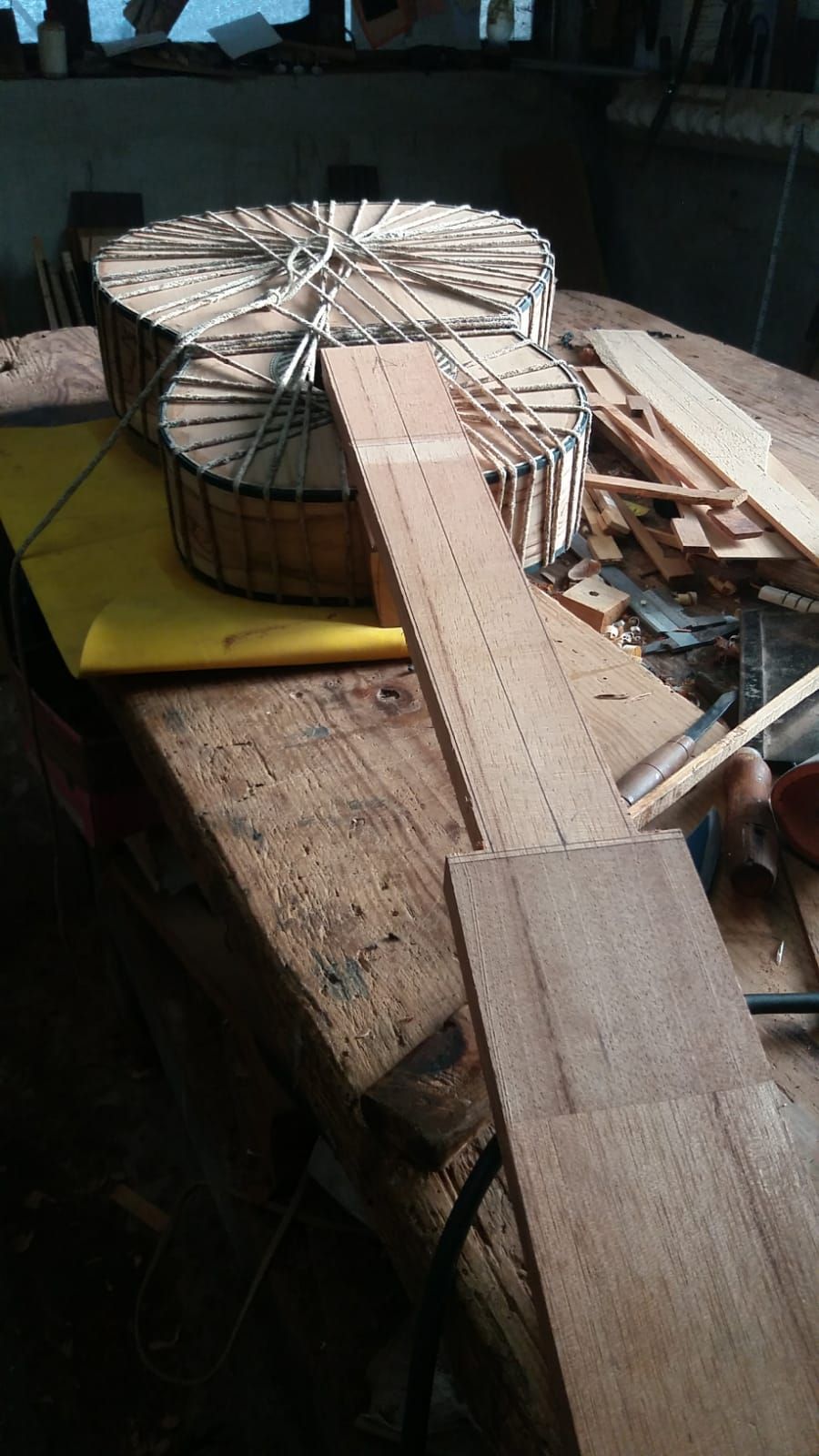 dry fitting the neck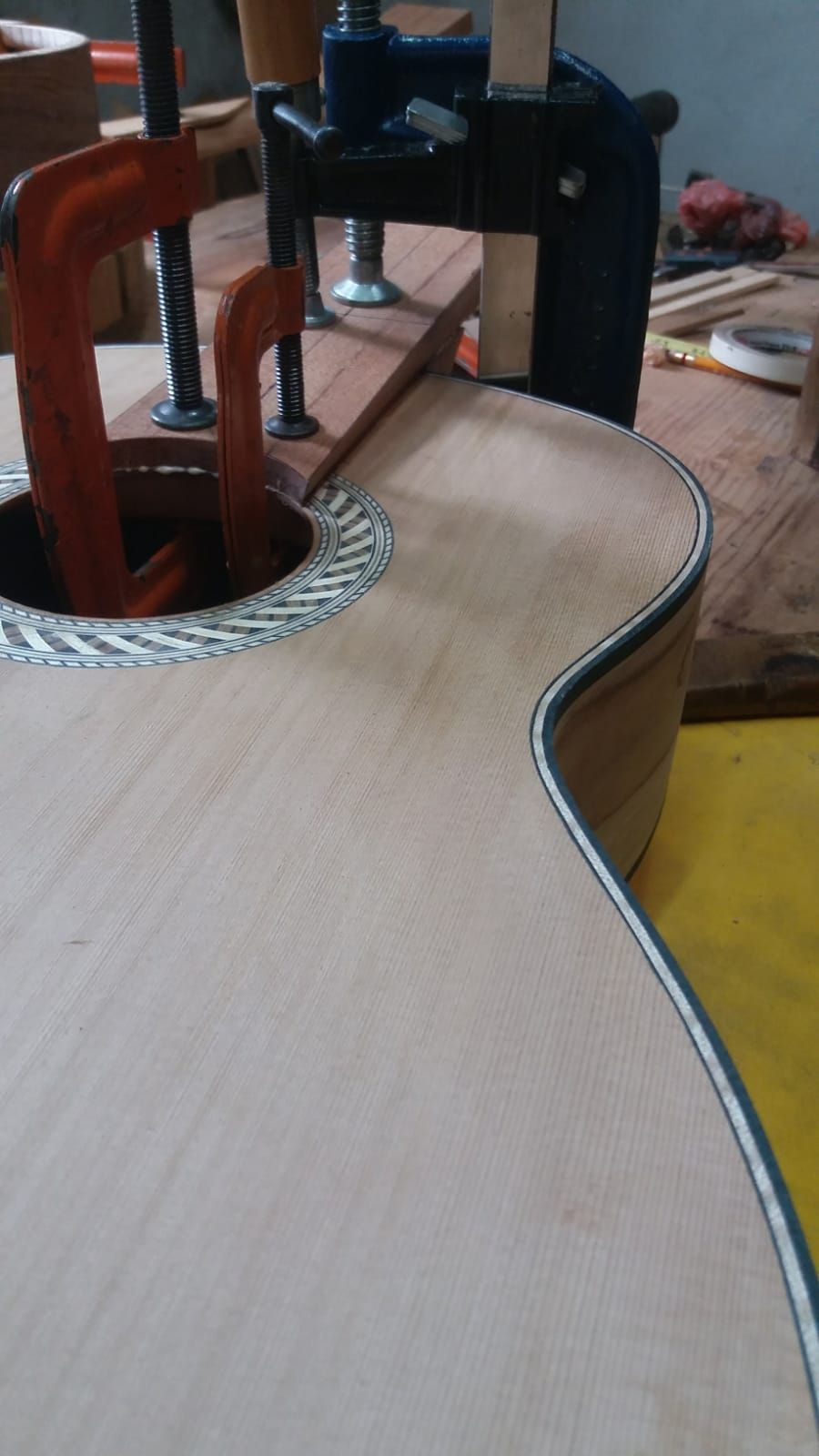 gluing the neck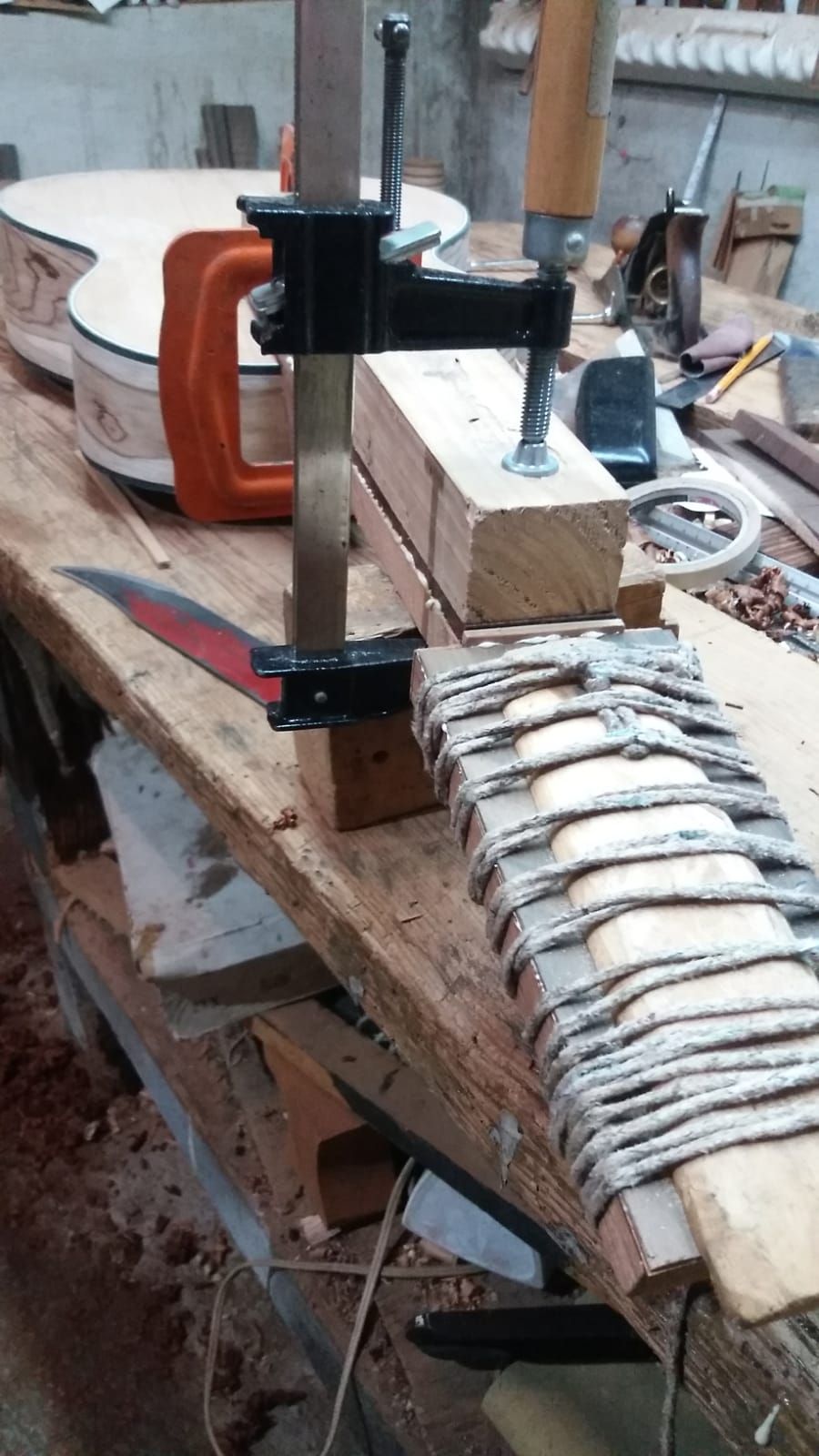 gluing fingerboard and headstock veneer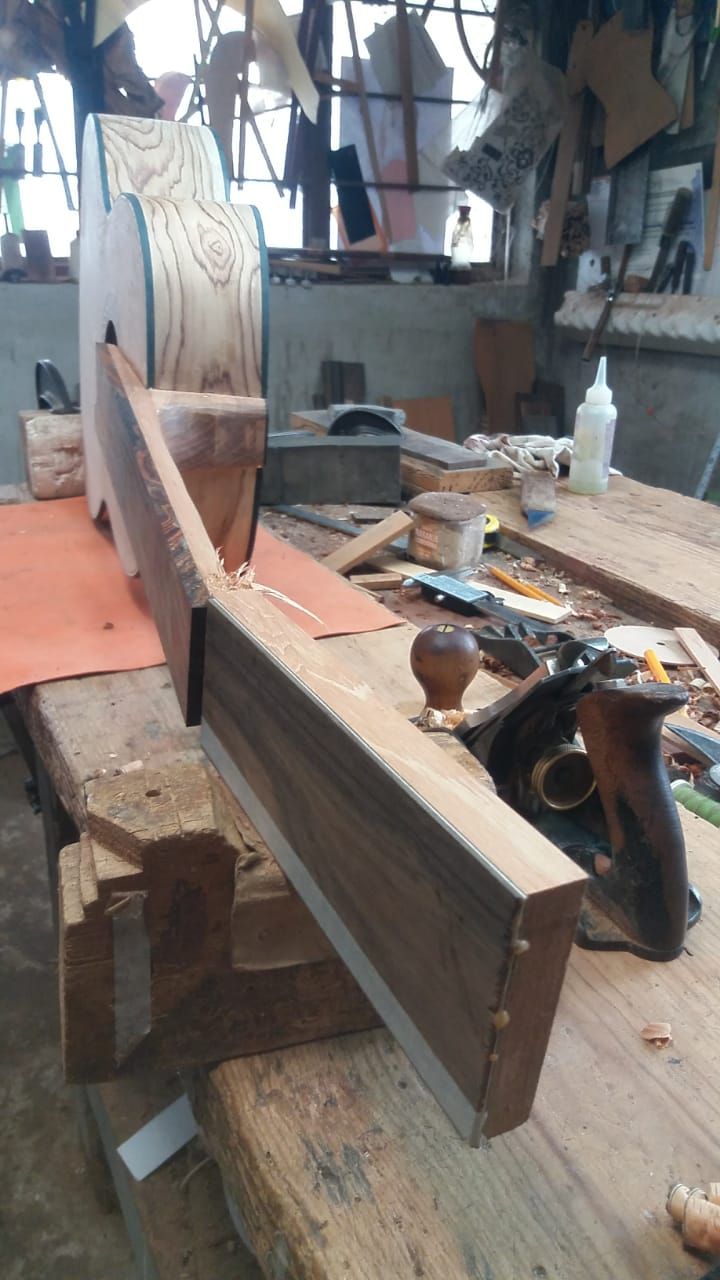 finished gluing fingerboard and headstock veneer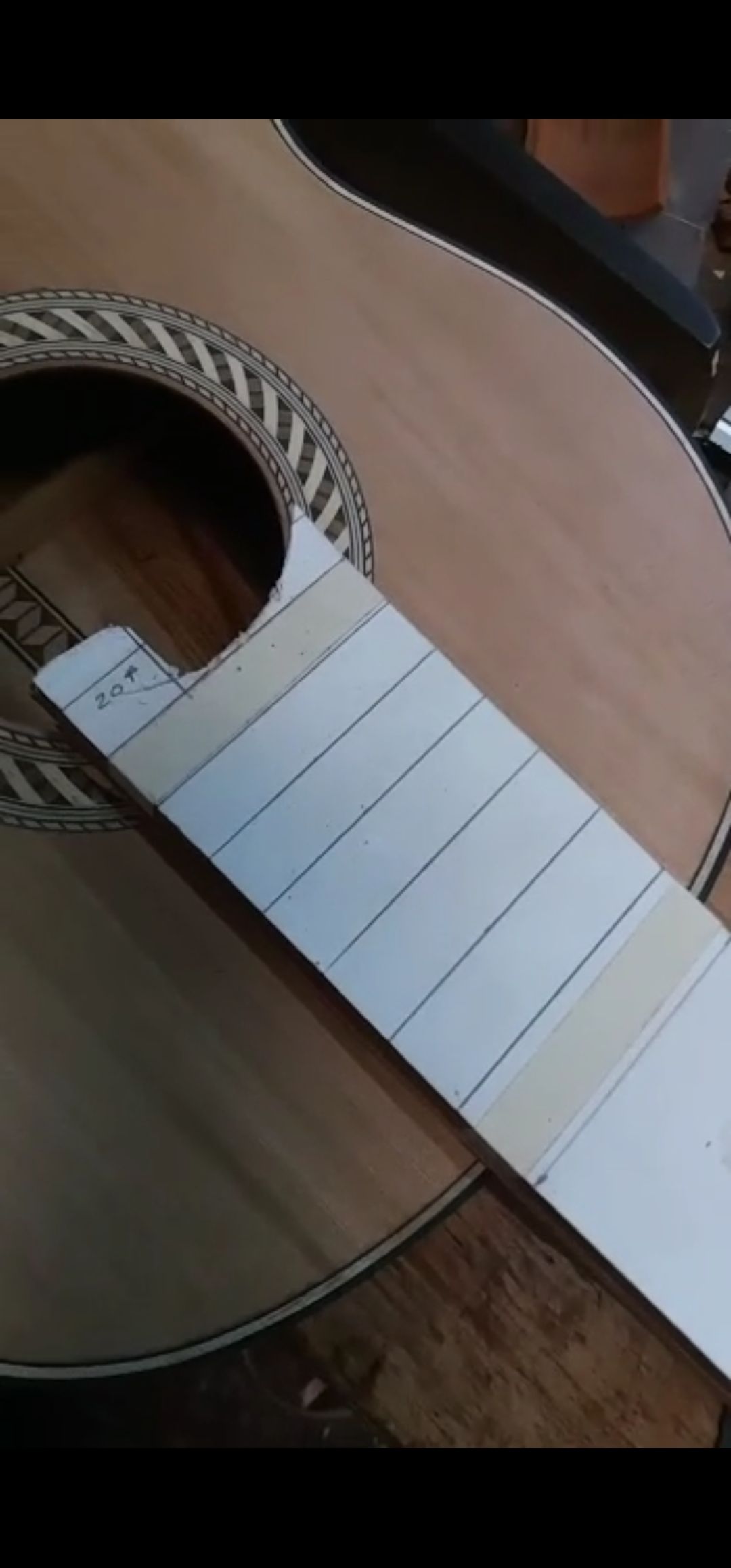 fret placement template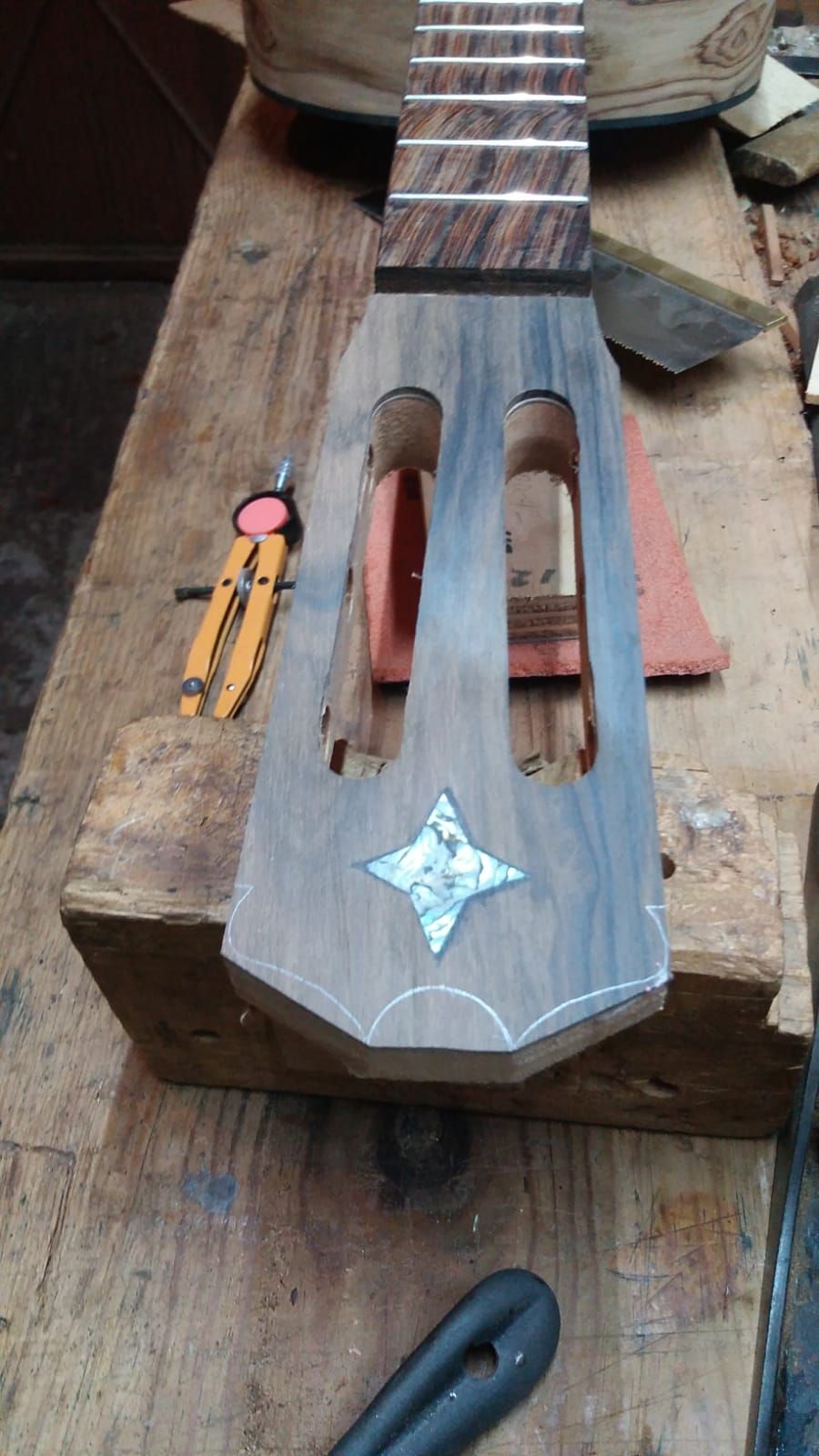 headstock star inlay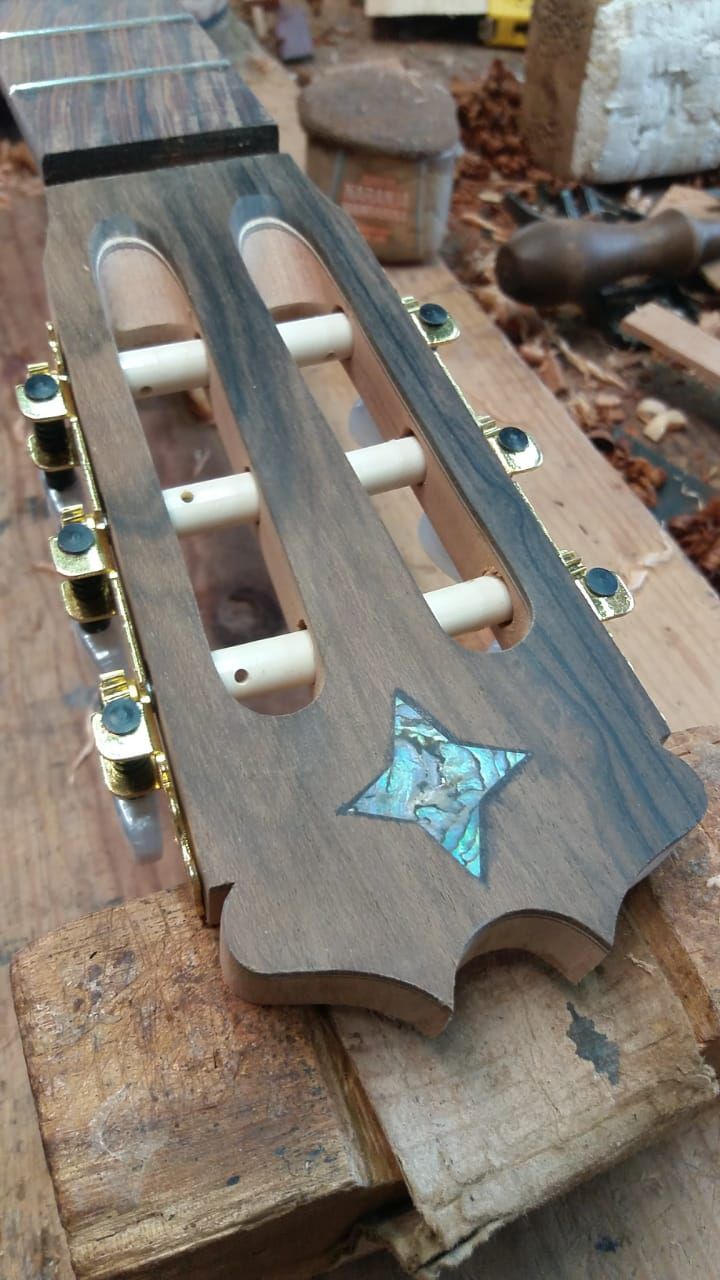 finished headstock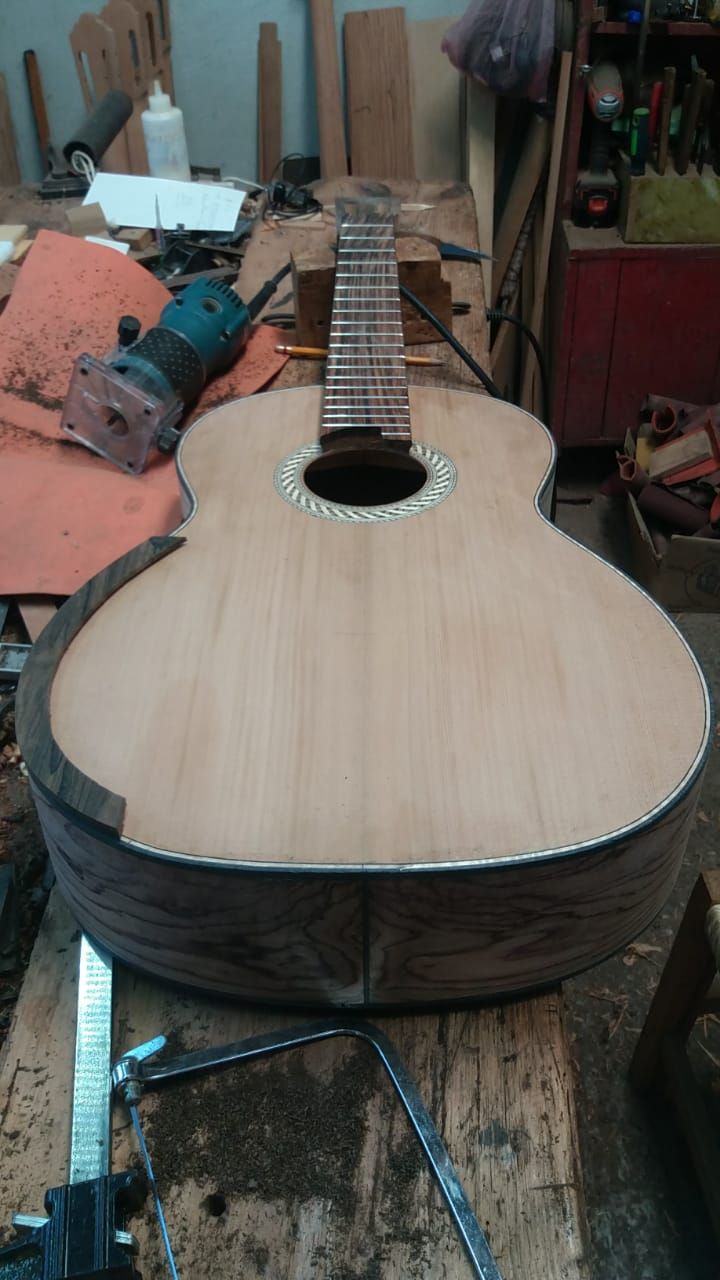 armrest
I'll definitely be sharing more pictures and video when I receive the guitar!